Myerscough retains Disability Confident status
Published

Tuesday 8 Sep 2020
Myerscough College has reaffirmed its commitment to equality in the workplace by retaining its status as a Disability Confident Employer.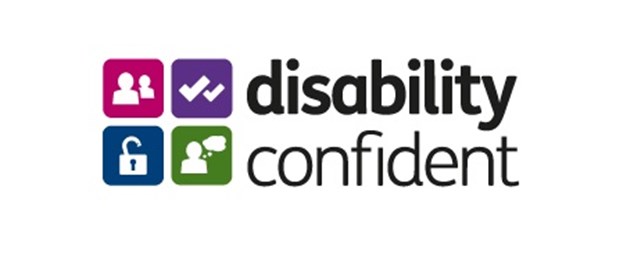 Disability Confident is a government scheme designed to encourage employers to recruit and retain disabled people and those with health conditions.  Myerscough has taken part in the scheme for a number of years, and the accreditation has now been confirmed until September, 2023.
The accolade recognises that Myerscough College is dedicated to supporting disabled people and those with health conditions in the workplace, as well as helping other employers to become disability confident themselves.
The Disability Confident scheme encourages employers to think differently about disability and take action to improve how they recruit, retain and develop disabled people. It supports employers to make the most of the talents disabled people can bring to the workplace.
Disability Confident organisations play a leading role in changing attitudes for the better, changing behaviour and cultures in their own businesses, networks and communities, and reaping the benefits of inclusive recruitment practices.
The scheme helps employers draw from the widest possible pool of talent, secure high-quality staff, and improve employee morale and commitment by demonstrating that all employees are treated fairly.
Myerscough College is proud to be formally recognised as a Disability Confident Employer. The status is another important part of the College's commitment to current and future colleagues to remain their local employer of choice. Myerscough has a diverse and talented workforce which represents our learners and our local community.
Earlier this year, Myerscough College was named as one of the most inclusive employers in the UK by the National Centre for Diversity. The College – who already hold the prestigious 'Leaders in Diversity' status, and Disability Confident accreditation – is 25th on the list of the NCFD's Top 100 Index for 2020.
You can read more about equality and diversity at Myerscough College HERE
by Dave Salmon
DSalmon@myerscough.ac.uk 
Back to news