Myerscough make the cut as a top UK turf influencer
Published

Tuesday 19 Jan 2021
A leading industry magazine has named Myerscough College as one of the most influential bodies in the sportsturf industry.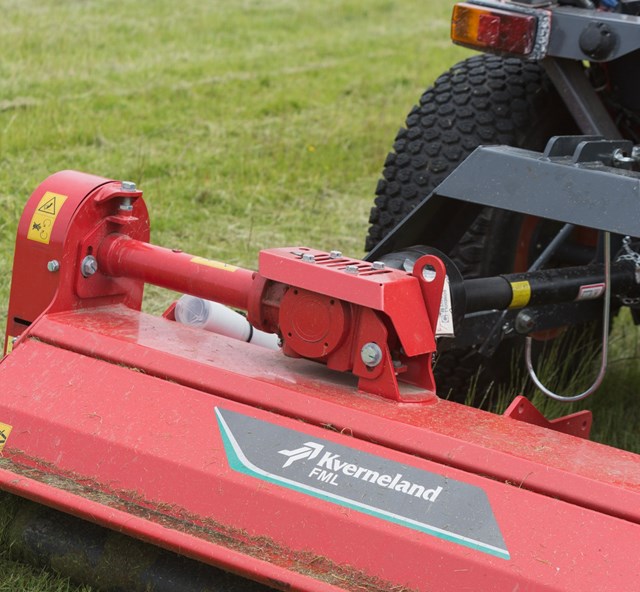 The Turf Business Turf Top Influencer Award recognises the industry's most influential figures who possess an outstanding level of knowledge, experience and skillset within their specific field of expertise. Myerscough has been named 4th on the list, the third year in a row the College has been named inside the top 10.  
A prestigious shortlist was made up of individuals who create some of the best playing surfaces in the world of professional football, cricket, golf, rugby league and tennis, and organisations who make a real difference in supporting the development of the sportsturf sector in general.
A number of other finalists in the top 10 have strong Myerscough connections too, including alumni Paul Burgess, former Director of Grounds and Environment at Real Madrid, Dr John Dempsey, former Superintendent of Ireland's oldest golf course –The Royal Curragh, and Myerscough Honorary Fellow, Lee Jackson, Head Groundsman at Manchester City's Etihad Stadium.
A spokesperson for Turf Business magazine, said: ''Turf Business' Turf's Top Influencer award recognises the industry's most influential people and organisations, with voting carried out by fellow professionals across the field.
''It acknowledges influencers who possess an outstanding level of knowledge, experience and skill-set within their specific portfolio of expertise. Whilst last year was an especially difficult and unprecedented one, with the Coronavirus pandemic continuing to cause countless issues for our industry. The talent within the Turfcare sector continued to shine through.
''Turf Business is delighted to call upon the support of Agronomic Services Ltd, who once more sponsored our highly-anticipated 2020 Turf's Top Influencer Award.
''Now in its fourth year, this exciting award has built on a reputation of being a popular accolade. This year's event saw record numbers of voting and extremely close competition as word spread across the great and the good of this colourful industry.''
The recognition is a further endorsement of the high quality of the wide range of sportsturf study opportunities available at Myerscough, both in full time programmes at further and higher education level, and work-based apprenticeships, for learners both from the UK and overseas.
Myerscough College enjoys a fantastic reputation across the UK and Europe as one of the leading providers of sportsturf education. Ex-students from the programmes can be found at some of the top sporting venues across the country and beyond. Learners go on to find employment at all levels, from assistant groundspersons and greenkeepers, to managers of international sports facilities such as Premier League Football Clubs and the major elite Golf Courses.
by Dave Salmon
DSalmon@myerscough.ac.uk