Myerscough launch new Media Traineeship partnership
Published

Monday 18 January
Myerscough College has joined forces with The Reporters' Academy to offer an exciting Media Traineeship opportunity for young people.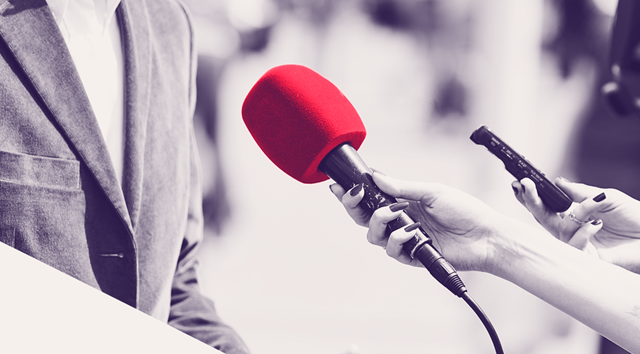 People who live in the Trafford area, who are interested in a career in the media, aged between 16 and 25, and who are currently either unemployed or working less than 16 hours a week, and who currently hold a qualification at Level 3 or below (AS/A level, diploma or NVQ), can now apply. Successful applicants will be able to take their first steps into the media and creative industries, with a placement based at MediaCityUK.
The Media Traineeship is aimed at people unsure of what to do next, whose plans have been affected by COVID-19, for young people who perhaps feel they need a bit more experience before applying for an apprenticeship, or perhaps who want support before starting a career in the creative industries.
Successful applicants will be based in The Greenhouse in the vibrant MediaCityUK, which both the BBC and ITV also call home. It's the hub of some of the North West's best talent. Trainees will undertake a programme of activities including:
*Working closely with the fantastic team at The Reporting Academy and with other like-minded young people.
*Meeting inspiring industry professionals and experts.
*Opportunities to meet and be mentored by talented staff and crew.
*Attend real-life media opportunities with clients such as, BBC, NHS England, Youth Forums, Prince's Trust, StreetGames, The Olympics and many more!
*Opportunities include the chance to report and film media content at a variety of local, national and international events.
Sessions will include:
*Pre-production planning
*How to use the camera equipment
*Video production
*Editing films
*Interview techniques
*CV building and potential career paths
*Confidence workshops
*Guest speakers and mentoring opportunities
And much, much more!
The Reporters' Academy is a not for profit media production company that delivers a unique programme for young people between 14 – 23. They provide 'industry standard' media coverage of local, national and international events. Young people's lives are positively changed as a result of providing unparalleled access to 'real life' opportunities, which money can't buy.
by Dave Salmon
DSalmon@myerscough.ac.uk 
Back to news