Myerscough hosts APL WorldSkills national final
Published

Tuesday 9 Nov 2021
This week, Myerscough College and University Centre is hosting the APL WorldSkills national final.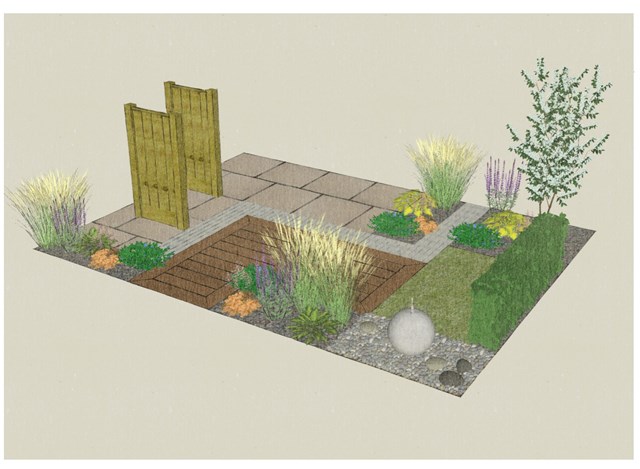 Two Myerscough College apprentice landscapers are among the seven competitors taking part in the Association of Professional Landscapers (APL) WorldSkills Landscape Gardening competition finals, completing a garden design task to as high a standard as possible.
The finalists have to build a fully landscaped garden to a set specification, incorporating water and lighting features, paving, decking, turf and numerous other elements, including designing a plan for the project, which they then have 16.5 hours to complete over three days. There is also a plant identification test.
We'd like to wish our competing learners - Cameron Barker and Sarah Harvey – the very best of luck! Our thanks also go to work-based tutor, Richard Heys, for his hard work in helping the Myerscough apprentices into the finals, as well as co-ordinating everything required for the College to stage the event.
Designed by industry experts, the WorldSkills UK Competitions equip apprentices and learners with the world-class skills needed to help UK businesses better compete globally.
The annual WorldSkills UK Live in Birmingham has once again been cancelled because of the coronavirus pandemic, but skills competitions have skill been taking place, which aim to act as a development programme, and to help students and apprentices to develop the high-quality that skills employers need to combat the economic impact of Covid-19.
The programmes assess an individual's employability attributes against set criteria in a competitive timed environment. According to WorldSkills UK, they have a real impact on those taking part, with 90 per cent of previous entrants saying their career progression improved after taking part and 86 per cent stating that their personal and employability skills had improved. 
The finalists also have the opportunity to represent the UK at WorldSkills, known as the "skills Olympics", which takes place every two years in cities around the world. WorldSkills UK is currently training a squad of apprentices and students to take part in WorldSkills Shanghai 2022.
Dee Aylett-Smith, Head of National Competitions and Careers, WorldSkills UK said: "We are proud of the positive impact that our skills development programmes have on our competitors' technical, employability and mindset skills and we are looking forward to engaging as many young people as possible, from all backgrounds, with this year's cycle."