Myerscough equine student to represent her country in the Youth Equestrian Games
Published

Tuesday 14 Jun 2022
A Myerscough College equine student has been selected to represent her home country in the Youth Equestrian Games later this month.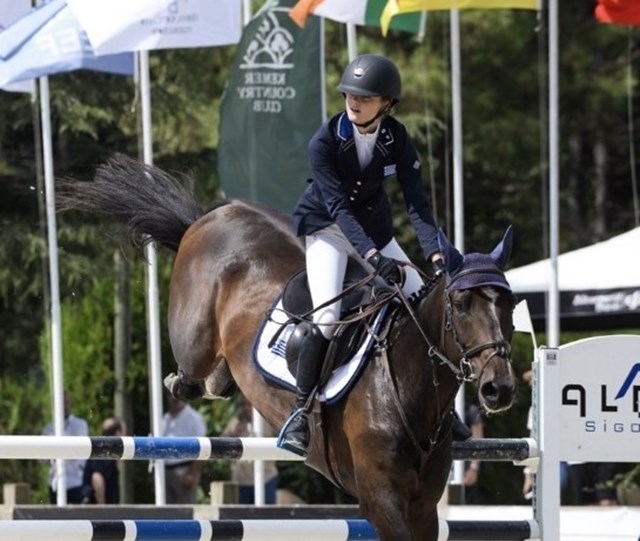 Annie Mayo Vatidis, a student in her first year of the Level 3 Advanced Technical Diploma in horse management, has been the great honour of being selected to represent her home country of Greece in event, which will be held at the World Equestrian Festival in Aachen at the end of June.
The Youth Equestrian Games involves 30 countries from across the world, and 30 riders consisting of one youth athlete from each country.
There will be team jumping where the countries in each continent team up and are against each other as well as individual competition.
The format of the event sees competitors given borrowed horses organized by the FEI and the Youth Olympic Committee, which are chosen by a random draw.
Greece's National Federation had to choose one of their qualifying athletes between the ages of 15-18, and Annie qualified as a nominee from last year's results, and has since been voted in by the committee.
All the staff and students at Myerscough are very proud of Annie's huge achievement in just being selected and look forward to following her progress throughout the competition.