Myerscough College receives Educate Awards nomination
Published

Wednesday 12 Oct 2022
Myerscough College and University Centre has received a nomination in the prestigious Educate Awards.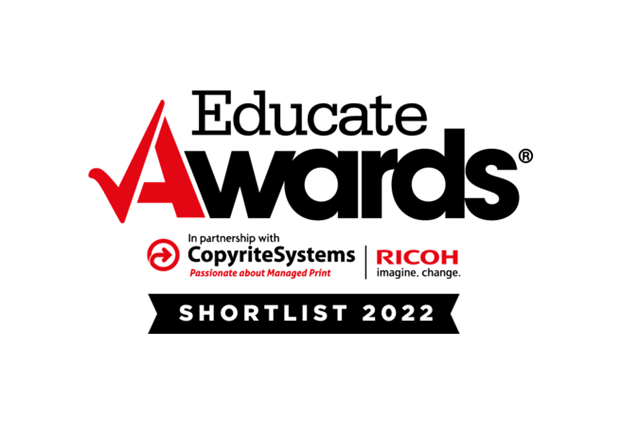 The Educate Awards is the one night of the year where the excellence of educational establishments in Merseyside, Cheshire, Lancashire and Greater Manchester is celebrated and rewarded, and is now in its eleventh year.
Myerscough College's Director of Marketing, Stuart Davidson, is shortlisted in the category of Business Manager of the Year.
The category celebrates business managers who are delivering exceptional professional leadership and management of a school or college. The nomination must demonstrate how the business manager promotes the highest standards of business ethos within the administrative function of the school or college and strategically ensures the most effective use of resources in support of the organisation's learning objectives.
The winners will be announced at an awards ceremony at Liverpool Cathedral next month.
The awards showcase the work of schools and colleges which are delivering outstanding education and helping students achieve their full potential. With over 21 categories, the shortlist recognises inspiring teachers, dedicated support staff and strategic leadership teams.
It's still been another fantastic year of success at Myerscough College, from individual student achievements to wide-ranging campus developments. Myerscough is one of the country's top performing colleges with very strong further education, higher education and apprenticeship achievement rates and student satisfaction rates. Our students and staff are at the heart of our College and University Centre and being at Myerscough is more than just a job or a qualification. We believe in providing opportunities for all to succeed in a supportive, enriching, ambitious and nurturing environment so that everyone can be the best that they can be.
The many industries that we serve continue to report significant skills shortages and opportunities to forge a variety of interesting and exciting careers. Myerscough offers not just high quality academic, vocational and professional education but the opportunity to change lives through a holistic experience of course enrichment, study trips and visits, high quality work experience, community work and charity fundraising. This broad ranging experience builds confidence, resilience, communication skills and life skills, which enables our students to progress into their chosen careers – demonstrated by our 97% positive destinations by our further education students and 98% of our degree students progressing into education, training or employment within six months of graduation.