Myerscough College offer fresh 'Kick Start' incentives for new apprenticeships
Published

Tuesday 4 Aug 2020
Financial incentives of up to £3,000 are available for employers who take on a new apprentice through Myerscough College.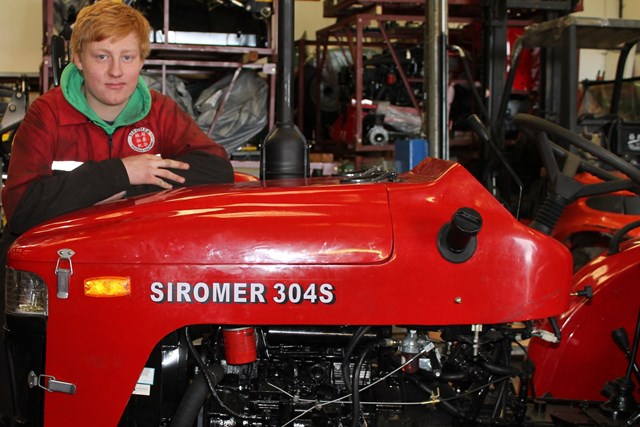 The government has announced significant support for apprenticeships as part of their 'Plan for Jobs' initiative to help kickstart the nation's economic recovery. Employers can now get even more funding for new hires that start an apprenticeship between now and January 2021.
Between now and the end of January 2021, kickstart incentives are available for employers taking on a new apprentice of £2000 for those aged 16-24, and £1,500 for those aged 25 or over. The cash is paid via a company's Digital Apprenticeship Service (DAS) account after day 90 and day 365 of their apprenticeship programme.
In addition, the £1,000 bonus payment the government already provides to employers who take on a new 16 to 18-year-old apprentice (or those under 25 with an Education, Health and Care plan) is still available and can be claimed in addition to the Kickstart incentives, if eligible.
This means that organisations of all sizes can potentially receive up to £3,000 in incentives for hiring a 16 to 18-year-old up to the end of January next year.
Lee Price, Employer Services Manager at Myerscough College, said: ''Young people have been hit hard by the economic impact of coronavirus. We are pleased to be taking part in this innovative scheme that will give businesses the confidence to retain and hire new staff.
''We want to do our bit for those who will be hardest hit by the pandemic.  Under 25s are two and a half times as likely to work in a sector that has been closed or is at risk of closure and I encourage employers to take advantage of this financial incentive to take on an apprentice.''
The new apprentice must have a contract of employment start date between 1st August 2020 and 31st January 2021 and must not have been employed by the organisation within the six months prior to the contract start.
To find out more about these incentives, and our FREE apprentice recruitment service please contact Employer Services via email on employerenquires@myerscough.ac.uk
(Information correct as of 4/8/20)
by Dave Salmon
DSalmon@myerscough.ac.uk 
Back to news