Myerscough College launch U14 boys basketball programme
Published

Tuesday 11 Aug 2020
Myerscough College's Basketball Academy has launched an Under-14s Boys programme ahead of the 2020-21 season.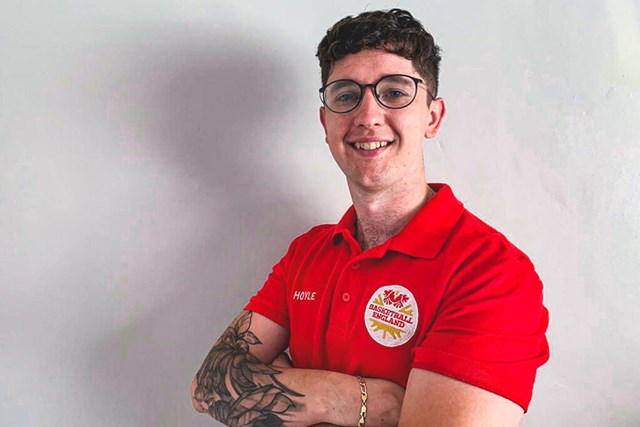 The aim of the new programme will be to give junior basketball within Preston and the surrounding communities, and further extends the Academy's offer, which has grown every year since basketball was first introduced as a study programme at Myerscough in 2013.
Shaun Hoyle will be in charge of the new U14 programme. Shaun is no stranger to Myerscough, as he was an assistant under Julie Page during the inaugural year of the women's programme at the College in 2016. Shaun recently returned to England from the United Arab Emirates, where he was based at the American University of Sharjah as a Wellness Coach. He will be entering his final year working towards a degree in Sports Coaching and Performance at UCLan.
Shaun has been speaking to SCO: The Podcast about his appointment to the role and plans for the new programme. Listen below: 
Myerscough Basketball committed to help strengthen junior basketball in the region by forming a U14 Boys team to give young athletes an opportunity to see more court time alongside their current club formats. Shaun Hoyle, who was appointed U14 Boy...
Shaun said: ''I'm really excited to be returning to Myerscough.
"This opportunity is the perfect balance combining the Academy's professional and high-performance training and my own youth development philosophy. I'm looking forward to working with and learning from the coaches already there.
"We are really not bothered by wins or losses. This is about helping to develop these kids in order to send them back to their clubs as better players and in turn give those clubs and their coaches a strong foundation to build upon."
Myerscough Basketball Head Coach, Neal Hopkins, said: ''We are greatly looking forward to engaging with the local clubs and forging an opportunity for the players in the area to gain invaluable experience at a crucial age."
"To be able to provide a platform to inspire the next generation is critical and it's a pleasure to be able to do that through the programme using Myerscough as the hub. Hopefully we can play a small part in guiding some future stars."
The Myerscough Basketball U14 Boys' team will compete in Basketball England's North Conference division, as well as a Central Venue League (CVL) style league to further boost their in-game experiences.
For more information about the launch of the Myerscough Basketball U14s Boys programme, contact Neal Hopkins via email at NHopkins@myerscough.ac.uk . Alternatively, coaches can get in touch with Shaun Hoyle at shaun.hoyle@outlook.com .
by Dave Salmon
DSalmon@myerscough.ac.uk
(Additional content and podcast courtesy of Allen Gunn & www.myerscoughbasketball.co.uk)
Back to news