Myerscough Basketball to return to action in EABL Summer Showcase
Published

Tuesday 4 May 2021
Myerscough College's Basketball Academy is looking forward to returning to action in the coming weeks as part of the EABL Summer Showcase.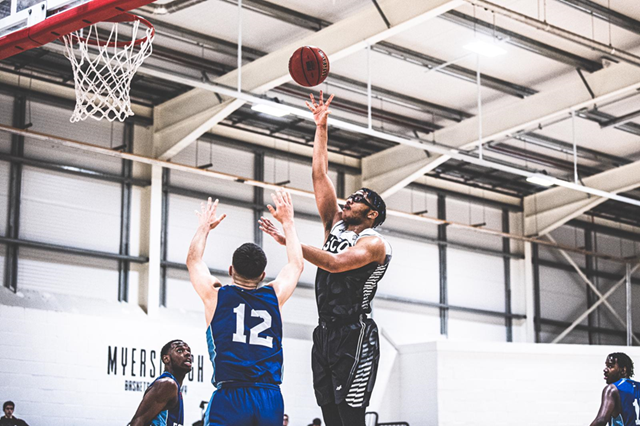 The top Under-19 players in the country will return to competitive action after Basketball England announced the event, the first competitive action since the COVID-19 pandemic brought an end to the 2019-20 season prematurely and cancelled the 2020-21 season entirely.
The new competition is designed to provide access to high-quality competition for young elite players in order to enhance their development and progression opportunities, and will take place over seven weeks, featuring 15 Elite Academy Basketball League teams, including Myerscough.
The Showcase won't crown an overall team winner upon completion, instead aiming to complete as many games as possible in a safe and responsible environment, given the current COVID climate.
Myerscough Basketball Head Coach, Neal Hopkins, says: ''It is great to be back.
"This has been a long time coming and I think I speak on behalf of everyone in saying that I'm excited to see the players back on the court after such a difficult time.
"I hope as a league we are able to put on a great show!"
Myerscough student, Franklin Agu, adds: "I am really excited for the Summer Showcase, we have all been waiting for this for over a year.
"It is going to be great to get back on court with my teammates and I look forward to competing in every game."
Myerscough College will play in the EABL Northern Conference against Charnwood College Riders, Derby College Trailblazers, James Watt College-BMet, Manchester Magic Academy, Newcastle Eagles Academy,  SGS College and The Sheffield College.