Myerscough arboriculture in the spotlight on International Day of Forests
Published

Tuesday 21 March
It's International Day of Forests, a day to celebrate and raise awareness of the importance of all types of forests, and trees outside forests, for the benefit of current and future generations.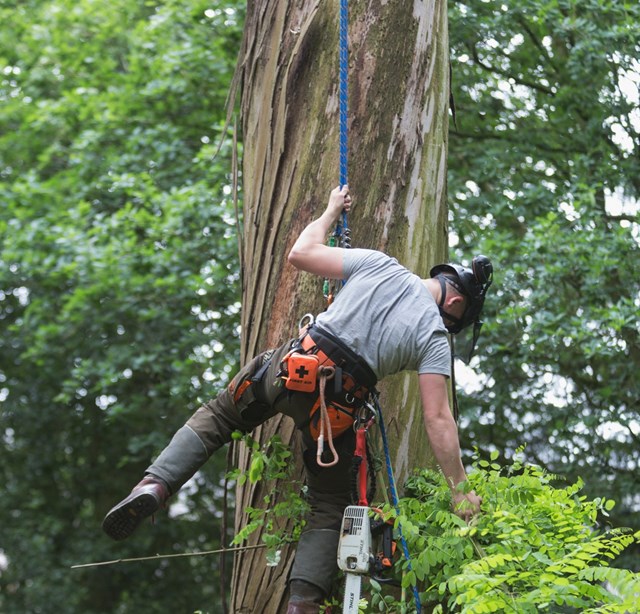 When we drink a glass of water, write in a notebook, take medicine for a fever or build a house, we do not always make the connection with forests. And yet, these and many other aspects of our lives are linked to forests in one way or another.
Forest sustainable management and their use of resources are key to combating climate change, and to contributing to the prosperity and well-being of current and future generations. Forests also play a crucial role in poverty alleviation and in the achievement of the Sustainable Development Goals (SDGs).
The theme for 2023 is "Forests and health."
Forests give us so much to our health. They purify the water, clean the air, capture carbon to fight climate change, provide food and life-saving medicines, and improve our well-being.
It's up to us to safeguard these precious natural resources.
The 2023 campaign calls for giving, not just taking, because healthy forests will bring healthy people.
Arboriculture at Myerscough
Myerscough introduced the UK's first Foundation Degree, the first Honours Degree, the first online Degree and, most recently, the first Masters Degree in Arboriculture. We have a highly experienced team of staff who are well regarded in the industry and regularly deliver training and seminars to those working and researching the subject. The College boasts fantastic arboriculture facilities and is home to the purpose built National Centre for Arboriculture, a state of the art teaching facility for the subject.
A reputation for excellence
Myerscough College is regarded by many people to be the leading UK centre for further and higher education in Arboriculture. We introduced the UK's first Foundation Degree and the first Honours Degree in the subject and also went on to develop the first online degrees and, most recently, the Masters Degree in Arboriculture. Our tutors and students continue to set the international standard for education in arboriculture and many of our students progress to make significant contributions to the industry.
Experienced staff
Our staff are among some of the most experienced in the country and some are involved in pioneering research around tree health and decay. As well as this, we have staff who have years of experience working within the arboriculture industry.