High pass rates for Myerscough further education study programmes
Published

Wednesday 8 Apr 2020
The latest government figures show that Myerscough College scores highly for learning achievement in further education across all of its centres.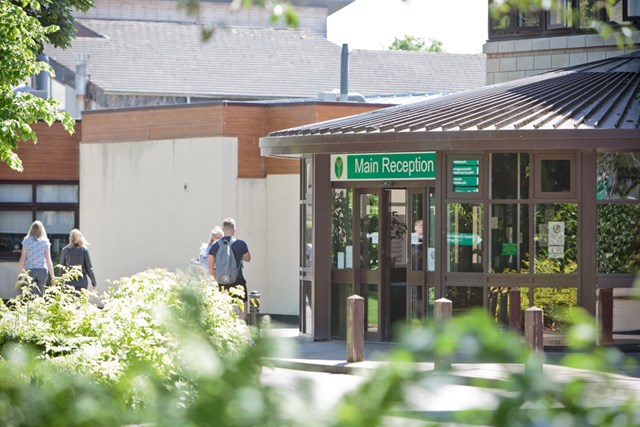 The National Achievement Rates Tables (NART) reveal the latest figures based on exams and qualifications completed in the last academic year. The College's overall pass rate in F.E across all age groups, totalling more than 4,000 students, is 92%.
Myerscough is also in the top 3 land-based colleges in the country when it comes to pass rates on 'All Level' diploma programmes among 16-18 year-olds (94%), and is also in the top 3 in the country for achievement rates for Level 3 diploma programmes studied by learners of all ages.
In addition, there's impressive pass rate figures for the College in subject areas. In engineering study programmes, Myerscough scores a pass rate of 99% across all age groups, the second best land-based institution in the country. Other sectors include leisure, with a 94% pass rate, putting Myerscough in the top 3 land-based colleges in the country, and a pass rate of 91% across agriculture, horticulture and animal study programmes.
Across all of Myerscough's Level 2 diploma programmes, students achieved a pass rate of 99% pass rate, the second best in the land-based sector in the country.
Myerscough's Merseyside centre at Croxteth Park is the number one college in the city of Liverpool, while the cricket studies programme at Emirates Old Trafford is the top performing in the area. Myerscough's centre at Witton Park in Blackburn returned an impressive overall pass rate of 93%.
The strong results show that Myerscough College is committed to getting its learners the best possible outcomes and making sure that they fulfil their potential. Myerscough College students are given an individualised study programme, helping them to develop on a personal and academically.
Places are still available for September study across a range of study programmes. For more information, click here, where you can also find details of Myerscough's online Course Advice Morning on Saturday, April 25th.
by Dave Salmon
DSalmon@myerscough.ac.uk