Cricket students' fundraising efforts bloom
Published

Tuesday 1 Dec 2020
Cricket students at Myerscough College's Preston campus have been recognised for their fundraising efforts with a special gift from a charity they're supporting.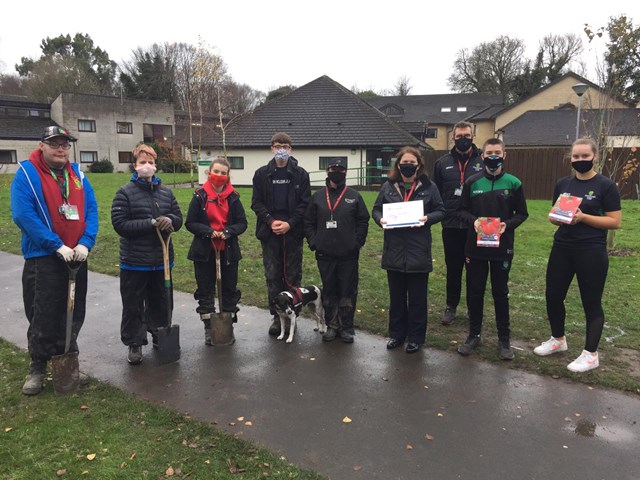 Over recent weeks, the group have been undertaking an 874 mile charity challenge, collectively covering the distance of Land's End to John o'Groats, to raise money for good causes. One of them is the Ruth Strauss Foundation, an organisation set up following the death of the wife of Sir Andrew Strauss, the former England cricket captain. It aims to provide emotional support for families to prepare for the death of a parent from cancer, and raise awareness of the need for more research & collaboration in the fight against non-smoking lung cancers.
As a thank you and to recognise the College's efforts, the charity have invited the students to create a '#RedforRuth bed of red', using a gift of special Pretty Woman red tulip bulbs, to be planted to enjoy in Spring.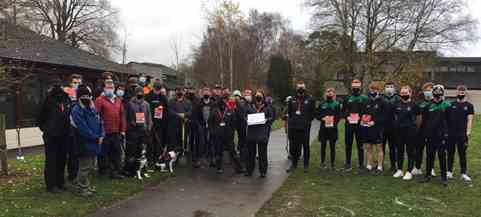 The bulbs have been planted in the grounds of Myerscough's main Bilsborrow campus, with the help of the College's horticulture department to ensure they will grow to their potential over the coming months. They should flower around February.
Sarah Murphy, Events and Community Manager at the Ruth Strauss Foundation, said: ''On behalf of Sir Andrew Strauss and RSF, thanks for the amazing support we have received from everyone at Myerscough.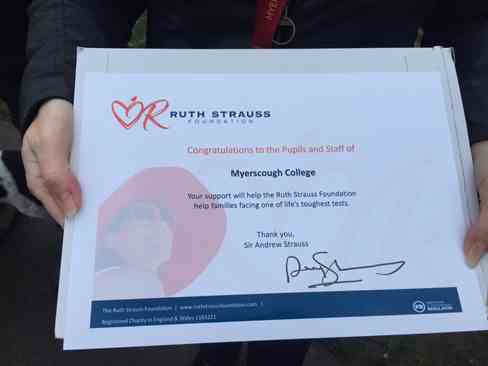 ''With the Foundation's focus on supporting families, you are at the heart of what we do. Your ongoing support will allow us to reach many families, to raise awareness of our mission and help children facing the death of a parent from an incurable illness.
''We can't wait to see a sea of red appear (on campus) in Spring!''
The photographs show Myerscough College staff and students planting the Ruth Strauss Foundation's tulip bulbs on campus.
by Dave Salmon
DSalmon@myerscough.ac.uk