Coming Out: Josh's story
Published

Tuesday 11 Oct 2022
It's National Coming Out Day, and a member of Myerscough College staff has shared his experience.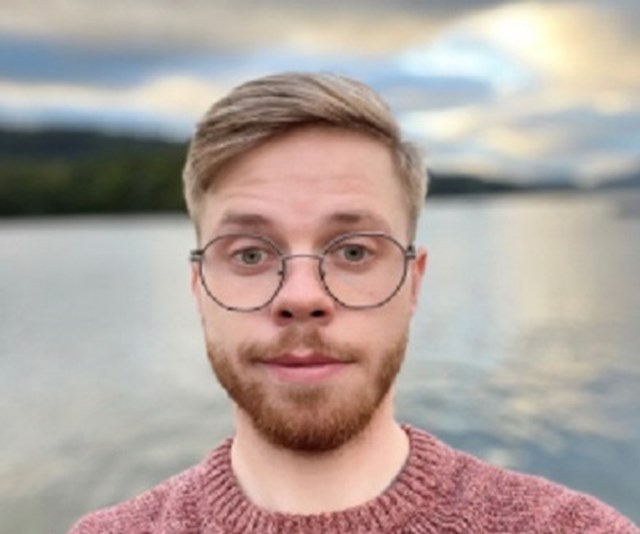 'Coming Out' is when someone in the LGBTQ+ community tells someone else that they self-identify as a sexual orientation other than heterosexual, or a gender identity other than cisgender.
National Coming Out Day is an annual LGBTQ+ awareness day observed on October 11th, to support lesbian, gay, bisexual and transgender people (a.k.a. the LGBTQ+ community, sometimes also called the queer community) in "coming out". First celebrated in the United States in 1988, the initial idea was grounded in the feminist and gay liberation spirit of the personal being political, and the emphasis on the most basic form of activism being coming out to family, friends and colleagues, and living life as an openly lesbian or gay person.
Josh Lonsdale is a Careers Advisor at Myerscough College, and has been sharing his journey, which you can read below: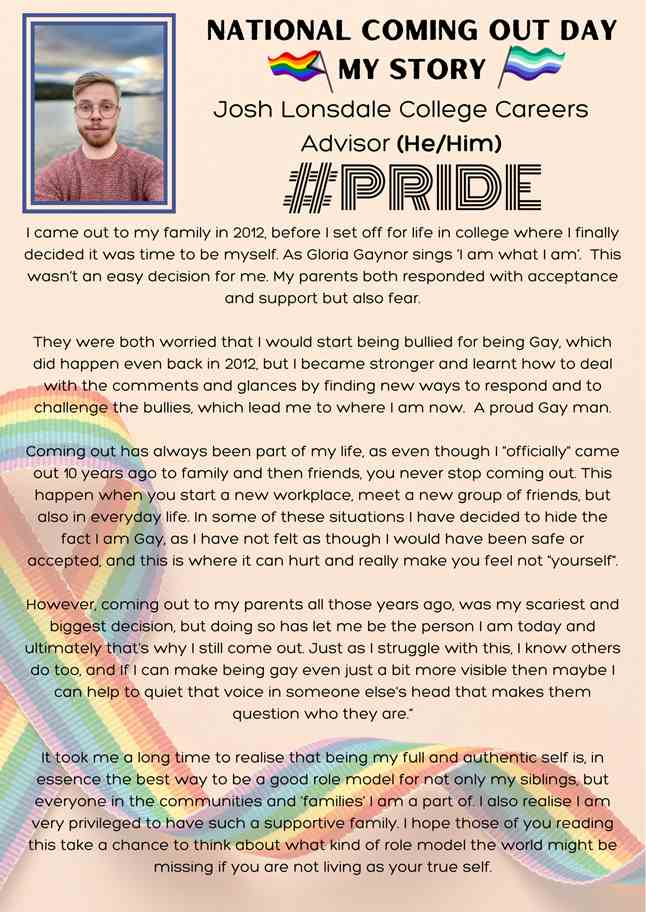 Josh adds: ''National Coming Out Day is observed annually to celebrate coming out and to raise awareness of the LGBTQ+ community and civil rights movements. The first decades of observances were marked by private and public people coming out, often in the media, to raise awareness and let it be known that everyone knows at least one person who is lesbian or gay.
''Even now where being part of the LGBTQ+ community is far less risky in most western countries, in some countries or communities this isn't the case. The idea of today is that LGBTQ+ individuals, couples, parents, and children, as well as straight friends and relatives, can promote awareness of LGBTQ+ people and families living honest and open lives and that Coming Out Still Matters.
''So, with this in mind I would like to share with you my coming out story and why I still come out today.''