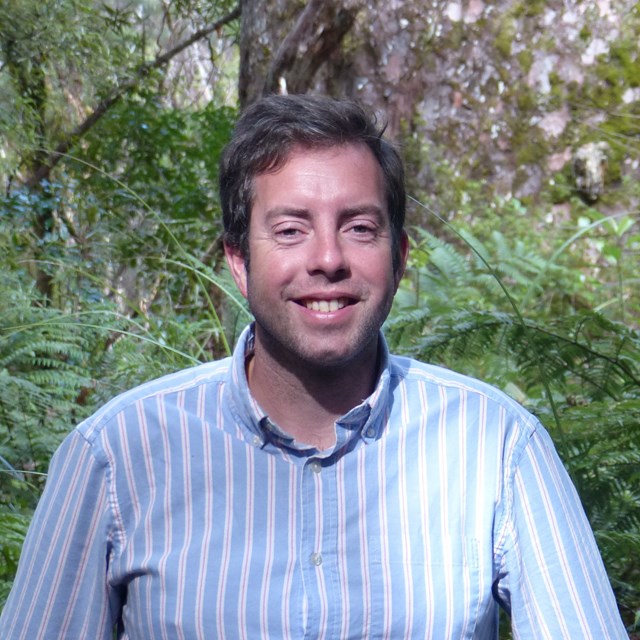 Andrew D. Hirons is a Senior Lecturer in Arboriculture at Myerscough College, UK. He began his career in arboriculture as a climbing arborist and plant health care technician, gaining experience in Australia, America and the UK before joining the arboriculture department at Myerscough College in 2004. As well as acting as a Course Tutor for the Online Foundation Degree in Arboriculture and Tree Management, he teaches modules relating to tree biology, tree establishment and tree management.
His current research activity is motivated by the need to create resilience in our urban forests, and is focused on using plant traits to inform species selection for urban environments. This work has resulted in a number of publications, including Species Selection for Green Infrastructure: A Guide for Specifiers published by Trees and Design Action Group (TDAG). Andrew is also the co-author of Applied Tree Biology, published by Wiley Blackwell.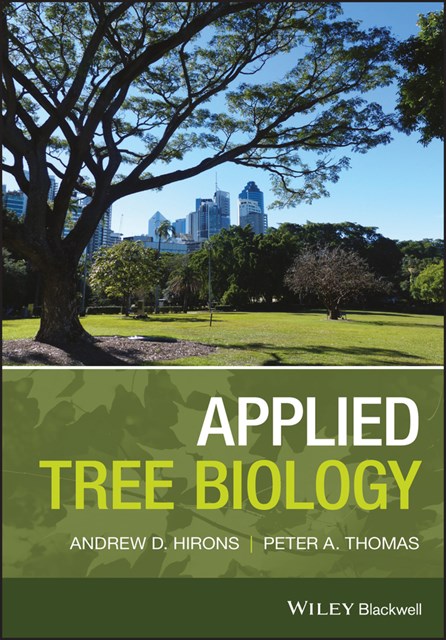 As well as being a frequent contributor to a range of knowledge exchange events and conferences, Andrew's other activities include sitting on the Education and Training Committee of the Arboricultural Association and being a trustee of the International Tree Foundation.
Selected Publications
Hirons, A.D. and Thomas, P.A. (2018) Applied Tree Biology. Wiley Blackwell.
Sjöman, H., Hirons, A.D. and Bassuk, N.L. (2018) Magnolias as urban trees – a preliminary evaluation of drought tolerance in seven magnolia species. Arboricultural Journal. (40)1-10.
Sjöman, H., Hirons, A.D. and Deak Sjöman, J. (2017) Criteria in the selection of urban trees for temperate urban environments. In: Ferrini, F., Van Den Bosch, C.C.K. and Fini, A. () Routledge Handbook of Urban Forestry. Taylor & Francis. pp 339-362.
Sjöman, H., Hirons, A.D. and Bassuk, N.L. (2015) Urban forest resilience through tree selection—Variation in drought tolerance in Acer. Urban Forestry & Urban Greening, 14(4), pp.858-865.
Deak Sjöman, J., Hirons, A. and Sjöman, H. (2015) Branch area index of solitaire trees – its use for designing with regulating ecosystem services. Journal of Environmental Quality.
Johnston, M. and Hirons, A.D. (2014) Urban Trees. In: Dixon, G. and Aldous, D. (Eds) Horticulture – Plants for People and Places, Volume 2. Springer. pp 693-711
Hirons, A.D., Elphinstone, E.D., Davies, W.J. and Dodd, I.C. (2013) Improving water use efficiency in temperate tree nurseries through novel irrigation. In: Van Labeke, M., Van Huylenbroeck, J. and Van Laere, K., (Eds.) 2nd International Symposium on Woody Ornamentals of the Temperate Zone, July 1-4 2012 Ghent, Belgium. ActaHort ISHS
Johnston, M. and Hirons, A.D. (2012) Going online with arboricultural education. Arboriculture and Urban Forestry. 38(3):105-111
Hirons, A.D. and Percival, G.C. (2012) Fundamentals of Tree Establishment: A Review. In: Johnston, M. and Percival, G. (Eds.) Proceedings of the Urban Trees Research Conference, 'Trees, People and the Built Environment'. Held in Birmingham, 13-14 April 2011. Forestry Commission.
Hirons, A.D. (2012) Straightening Out the Askenasy Curve. Arboriculture and Urban Forestry. 38(1):31-32
Hirons A.D., Davies. W.J., and Elphinstone, E.D. (2009) The Effect of Novel Water Management on Amenity Tree Production In: Watson, G. Costello, L., Scharenbroch B., and Gilman, E. (Eds.) The Landscape Below Ground III. Chicago, International Society of Arboriculture.