Strategic Dairy Farm Launch: Lancashire
Event date

Tuesday 15 Dec 2020, 7.00pm

to

8.00pm
Join us for the launch of Agriculture and Horticulture Development Board (AHDB)'s latest strategic dairy farm at Myerscough College.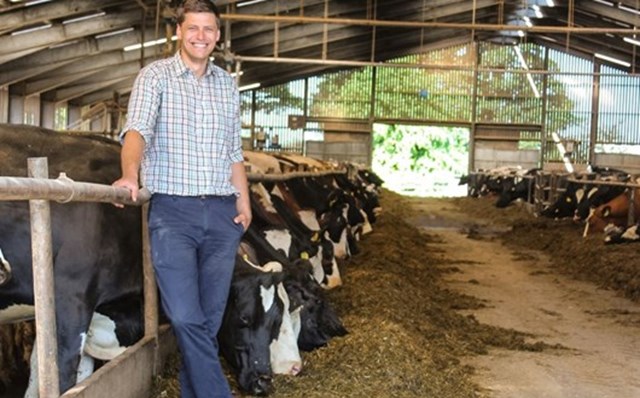 You will get an open, honest, and transparent overview of the farm from our Director of Farm Operations, Ruari Martin, including its background, operations, and a virtual tour.
You will hear from Ruari, who is a current member of British Cattle Breeders Conference committee about his long term vision for the business as well as looking at the farm's technical performance against AHDB's KPIs.
This will cover a critical look at areas for improvement and future focus that include:
Improving soil structure by correcting and reducing compaction and indices
Improving infrastructure and management to reduce cell count
Maximising the use of data for farm management
Maximizing grass utilisation and crop rotations
If you can't make it to the live webinar, please still register, as it will be recorded and sent to you afterwards to watch in your own time.
For more information regarding the event please call James Hague AHDB Knowledge Exchange Manager on 07792 289386 or visit the AHBD website.