Young people experience life on the frontline at Cadetfest
Published

Monday 24 Sep 2018
Myerscough College has teamed up with other partners to give young cadets a taste of life in the public services.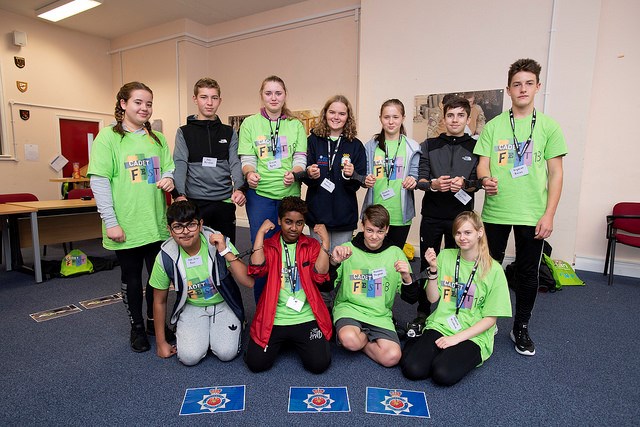 CadetFest saw young people from all over Lancashire attend the event, hosted by the University of Central Lancashire (UCLan) and Fulwood Barracks, with more than forty air, army, police and sea cadets from area including Blackburn, Blackpool, Burnley, Morecambe and Preston taking part
Organised by UCLan's College for Military Veterans and Emergency Services, Myerscough College and Fulwood Barracks, the event showed the group of 13-17-year-olds how services such as the ambulance, army, navy and police operate by involving them in a series of simulated scenarios.
This included responding to an emergency, running a control centre, training with specialist equipment and working in teams on problem solving tasks, including an escape room scenario set by Lancashire Constabulary.
The event was funded by Future U, and is part of the National Collaborative Outreach Programme (NCOP),  that supports young people to progress into Higher Education (HE). Its main aim was to show the cadets the kind of careers public services related degrees can lead to.
Dr Celia Hynes, College for Military Veterans and Emergency Services co-founder, said: "It's been fantastic and I hope it has inspired the young cadets. We want to get them thinking early on about the many careers that a degree can lead to and hopefully break down the barriers they may feel would prevent them from attending university."
by Dave Salmon
DSalmon@myerscough.ac.uk