Young Farmers Leadership Academy successfully launches
Published

Friday 2 Feb 2018
This week Myerscough welcomed the first batch of delegates to the Young Farmers Leadership Academy.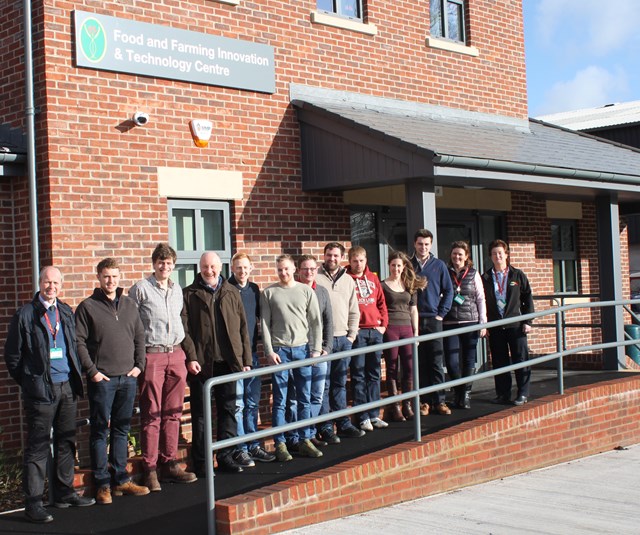 The Academy is a brand new, inspirational leadership course and has been designed especially by farmers and agriculture lecturers at Myerscough College to give the appropriate skillset to the next generation of young aspiring farming leaders. The course aims to develop leadership and management skills leading to a more strategic approach to farm business development.
The course consists of six, two-day workshops between now and October – each with keynote speakers delivering key training, supported with the generous funding of the Prince's Countryside Fund. The course is delivered at Myerscough's state-of-the-art Food and Farming Innovation & Technology Centre.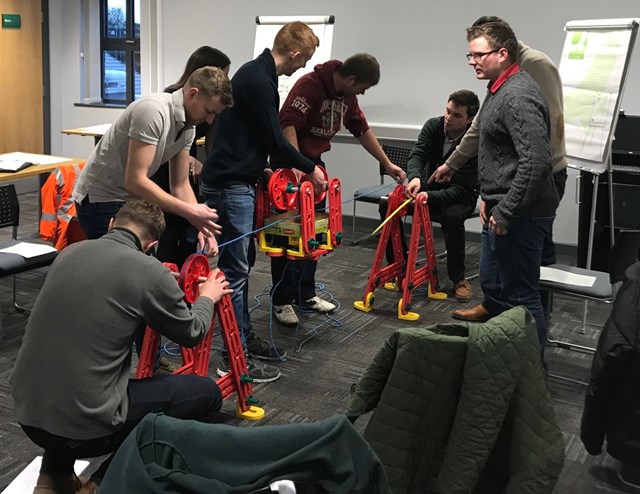 In the first module, Duncan McKenzie (Leadership Consultant and former military officer who has worked with 10 Downing St and the Cabinet Office), delivered a motivational and highly engaging workshop on Leadership and Management Skills. The delegates also enjoyed an evening meal, followed by a motivational and sincere after dinner talk by Philip Halhead of Norbreck Genetics on his own personal leadership style and how he has developed and changed over his career.
Craig Thompson is Head of Agriculture & Countryside at Myerscough College and University Centre and said: ''The group are enthusiastic and highly motivated future farming leaders from across the North of England.
''The Academy has been set up in response to a call from the farming industry for Myerscough to develop a leadership course for future farming leaders.
''There has been a real buzz amongst the delegates over the two days and they have gelled together extremely quickly and keen to share experiences. The delegates left having really enjoyed the course and were brimming full of thoughts on their own leadership skills and how to use them in developing their career and businesses in which they work.
''It has been a big team effort – many thanks to all involved in pulling this together and delivering it. Thanks to Duncan for kicking the YFLA off in an inspirational way. Thanks to Philip for sharing his experiences with the delegates. Thanks to Anya (Westland) for facilitating it, and ensuring delegates were kept engaged and motivated throughout their training.
''Very well done to all involved!''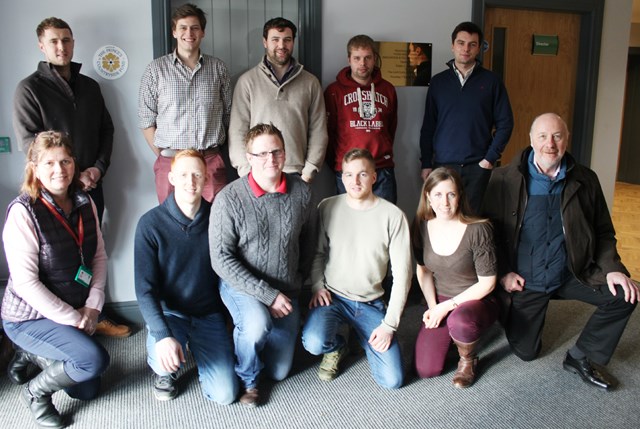 Next month focuses on Human Resource Management, recruitment and selection of staff, with keynote speaker, Kim Stafford of U&I Learning Ltd. Set up in 2002, Kim has works as a management coach, trainer and facilitator, and has 20 years of experience specialising in change management, developing management and leadership skills and managing service quality.
Other keynote speakers on the course confirmed so far include Dr Kay Carson of Streamline Farm Management. Kay will be delivering the principles of lean manufacturing and how to deliver higher production efficiency, maximise value in every activity and seek a culture change across the business which creates the conditions for continuous improvements.
Heather Wildman from Saviour Associates is another confirmed guest speaker who will deliver a talk on Vision, Collaboration & Communication. Saviour Associates Ltd was formed in July 2014 to provide farmers, growers and agribusiness clients access to sound unbiased advice, coaching and mentoring.
Other specialist module speakers include: Rob Hitch, partner at Dodd & Co Accountants; Ciara Gorst, Head of Agriculture at The Co-operative; and Carl Hudspith, Communications Director at the NFU. Evening speakers confirmed include Phil Halhead from Norbreck Genetics, Nuffield scholar, Andrew Pye; Oliver McIntyre, National Agriculture Strategy Director for Barclays Bank; John Blackett, Director at Golden Acres Pet Foods; and Peter Gresty, Chief Executive of Agritec.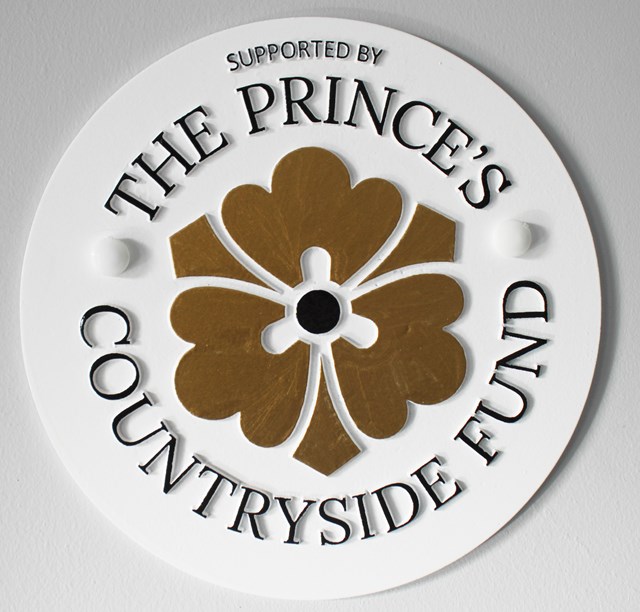 The next cohort of delegates will begin the programme in October and applications are open for parties to express their interest. For further information click here: http://www.myerscough.ac.uk/courses/young-farmers-leadership-academy/
The photographs show the group at Myerscough's Food and Farming Innovation & Technology Centre, with staff Craig Thompson, Anya Westland and Andrea Gardner, and keynote speaker Duncan MacKenzie, who led the first training module.
by Dave Salmon
DSalmon@myerscough.ac.uk 
Back to news