Warm weather training camps for Myerscough golfers
Published

Wednesday 17 Jan 2018
Groups of both further and higher education golf students have had a unique opportunity to prepare for the 2018 season at warm weather training camps in Portugal and Spain.
A party of Myerscough University Centre degree staff and students headed to the excellent facilities at the Vilamoura Resort for the annual development camp. The trip plays a large part in the course's winter provision, in preparation for a hectic year of competition both at home and abroad.
The travelling group enjoyed access to world class training facilities and expert advice from a quality support team, including Performance Director, Rick Daniels, Technical Coach, Craig Lea, and Course Leader BA (Hons) Golf Management, Stuart Priestley. The trip was an excellent chance for the group to utilise the same facilities enjoyed by the Collegiate & Prospects Golf Tour Finalists, and provided the travelling players with vital preparation before the start of the new 2018 golfing season.  
They played six rounds on six courses including the Old Course, O'Connor, Laguna, Pinhal, Millennium, Faldo and the Victoria Course, host venue for the PGA European Tour 'Portuguese Masters'.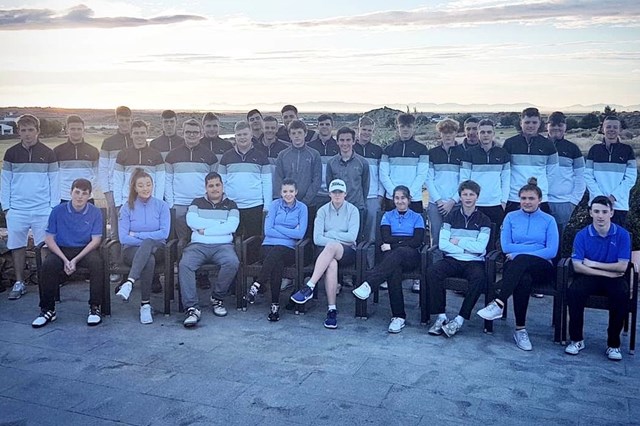 Meanwhile Myerscough College further education students jetted off to the Mar Manor Resort, Murcia, Spain, for their warm weather preparation ahead of 2018.
The group were again accompanied by a Myerscough golf support team comprising of Performance Coach, Gavin Forsyth, Technical Coach, Dave Corsby, Fitness expert, Daniel Crisp and Laura Marsh, Life Coach & Rules Referee.
The party played five rounds at courses including El Valle, La Torre, Mar Menor, Saurines & Alhama, as well as enjoying a similar programme of coaching and gym sessions. 
Rick Daniels said:  ''We've now completed thirty Development Camps in the last fifteen years, and once again our players followed an intensive programme of coaching and playing. This is a continuation of Myerscough's plans to ensure our students are given the most advanced and thorough preparatory schedules available.
''The coaching they receive focuses on all aspects of their game in conditions conducive to good golf, including warm up preparation, long and short game practice and gym sessions. Players also experience a number of rounds of golf over differing courses that the resorts have to offer, whilst staying in luxurious accommodation.''
 "The warm weather training camps provide the students with an excellent opportunity to continue their training and preparation at first class facilities prior to the start of the season."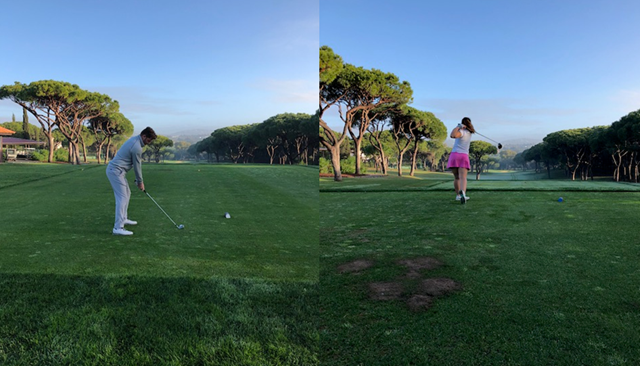 The current crop of Myerscough College and University Centre golfers have three sides who compete in the British Universities & Colleges Sport Northern Leagues under the banner of UCLan, with teams playing in the BUCS Premier Division and Division 1A. The students also successfully play on the Collegiate & Prospects Golf Tours. 
Share this article
by Dave Salmon
DSalmon@myerscough.ac.uk
Back to news