Vet nurse Rachael's Chernobyl adventure
Published

Monday 22 Jul 2019
A Myerscough College and University Centre degree student has been spending time working on a project involving animals in Chernobyl.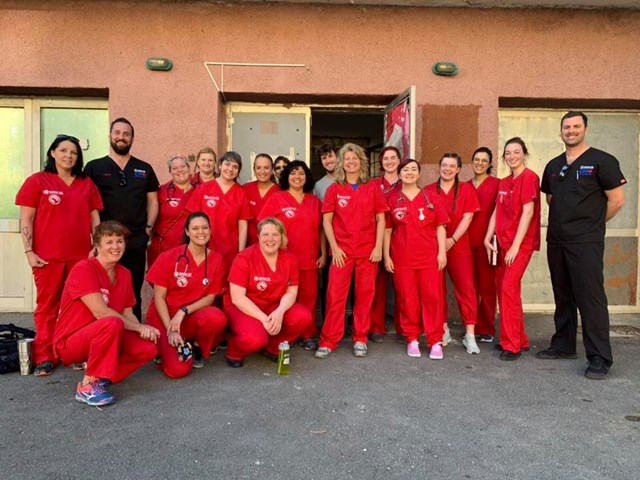 The Dogs of Chernobyl Project is an initiative organised by the Clean Futures Fund, an American non-profit organisation established to raise awareness and provide international support for communities affected by industrial accidents and long-term remedial activities.  
The scheme sees volunteers provide help to animals around the Chernobyl Nuclear Power Plant and Chernobyl Exclusion Zone, and the Chernobyl worker town of Slavutych. An intensive three-week project saw hundreds of stray dogs and cats being spayed, neutered and vaccinated within the area.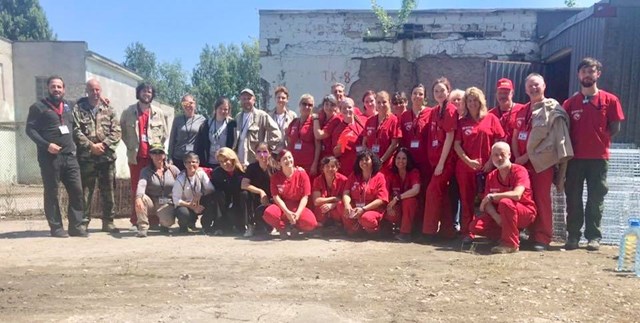 Among the party who flew to Ukraine was Rachael Duxbury. 22-year-old Rachael, who has just completed a foundation degree programme in Veterinary Nursing at Myerscough, spent three weeks on the project, gaining valuable experience and assisting in the care of hundreds of animals.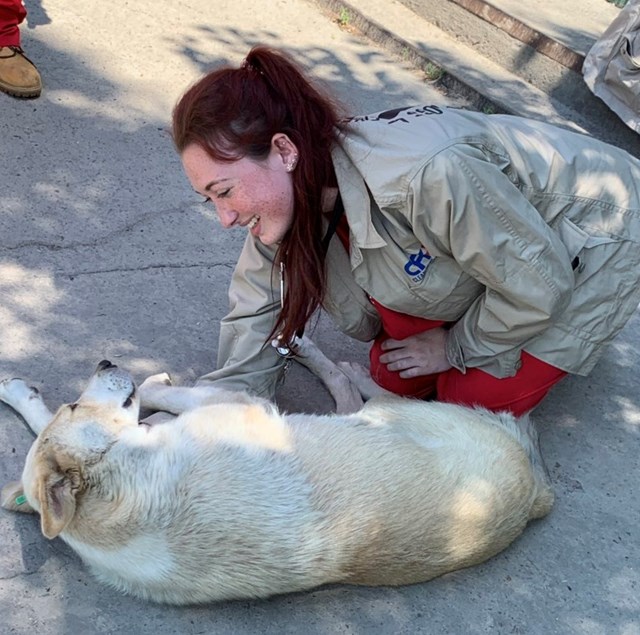 Rachael said: ''The first week we worked in the local town of Slavutych, where we stayed in a hostel, and neutered 410 animals. The following two weeks we spent in Chernobyl city and the power plant, where we worked to vaccinate, neuter, tag and treat animals all located in the exclusion zone both dogs and cats.
''We worked in old abandoned buildings, setting them up the best we could as clinics. It was extremely beneficial in furthering my nursing skills in a high pressure situation with animals that are not all used to human contact. There is also known to be rabies within the local wolf population too so this is one thing we vaccinated all the dogs for.
''These animals are the descendants of all the dogs left behind from the nuclear disaster in 1986 that had survived.  Overall it was a wonderful life changing experience that I would love to do again!''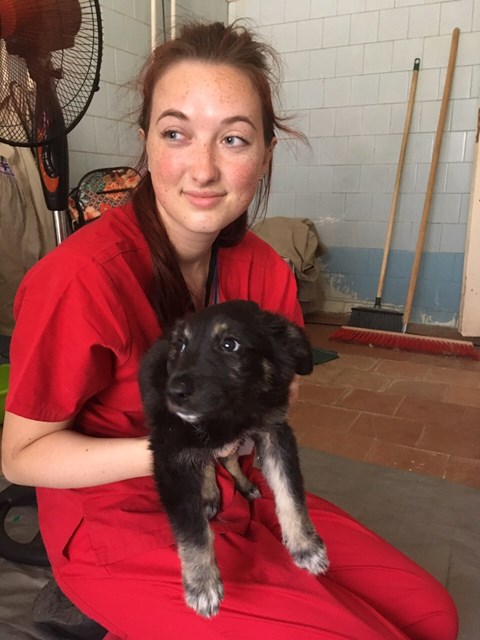 It's a common misconception that the Chernobyl Nuclear Power plant is devoid of life. In fact there are more than 3,500 people each day who work among the hundreds of stray dogs that roam the grounds.
The Chernobyl dogs are the descendants of pets left behind during the evacuation in 1986.  They have been driven out of remote areas in the zone by packs of rabid wolves that attack them.  The Chernobyl dogs are malnourished, have been exposed to rabies by wild predators in the zone, and are often in dire need of medical attention.
Rachael was announced as a prize winner for the quality of her studies at Myerscough's recent Graduation Ceremonies, with her course tutor commenting: ''Rachael has shown tremendous determination and motivation throughout her course. She always demonstrates meticulous attention to detail and has developed excellent clinical skills.
''Rachael has a huge heart for both people and animals, which is the very embodiment of everything a veterinary nurse should be, and we wish her every success in her future career.''
by Dave Salmon
DSalmon@myerscough.ac.uk
Back to news