Unforgettable South Africa experience for animal studies students
Published

Monday 2 Sep 2019
A group of Myerscough College animal studies staff and students have enjoyed an unforgettable time working in South Africa.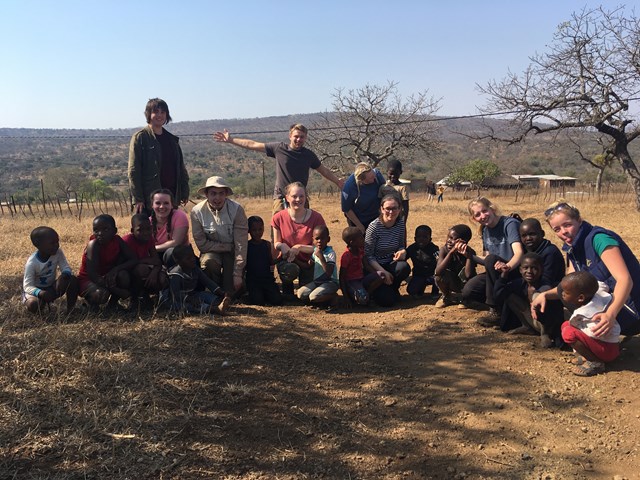 During the two-week trip the group enjoyed a busy itinerary, heading to the Somkhanda Game Reserve in KwaZulu-Natal with Gap Africa Projects, and also visited Kosi Bay and Pongola Game Reserves, for the usual busy and varied programme of activities which included monitoring of wildlife, and undertaking some key conservation activities and community work.
Highlights included bush walks, tracking and telemetry, bush camping, ecology, camera trapping and animal behaviour sampling, as well as a host of other visits and local experiences.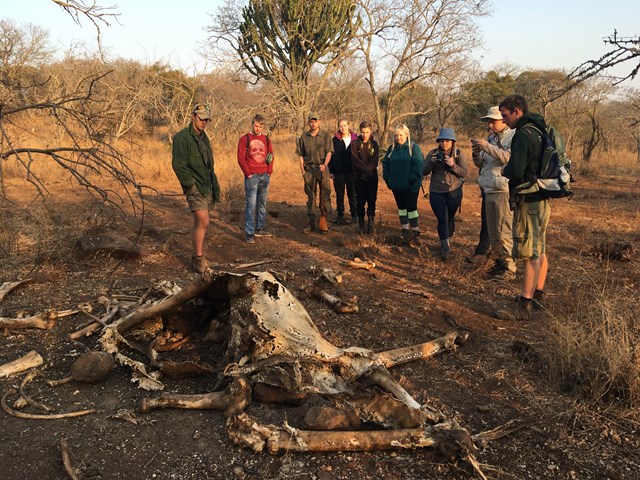 H.E tutor, Louise Bell, organises the trip and says: ''This is the eighth time we've been on this trip and it was hugely successful once again.
''The students discovered new life skills and experienced things they couldn't do anywhere else in the world. It was a great experience for everyone in the group.
''In the evenings we did some ace star gazing, watched the milky way, and saw satellites flying round. We undertook night drives (including the best porcupine sighting ever who we named Susan) and told camp fire stories. We could watch animals coming for water at the dam by the lodge at night and saw black and white rhino, buffalo, lion and heard elephants drinking amongst many antelope and zebra.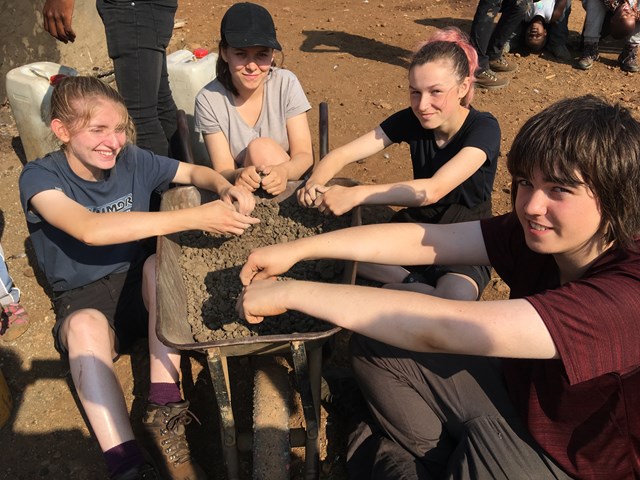 ''We also saw a lion kill of two wildebeest calves on our last morning at Somkhanda whilst having our bran-flakes, not your average sighting! Bush walks included walking by dangerous game including black rhino (my own personal sighting which I will never forget), buffalo and many giraffe. Birding became one of the favourite activities.
''The community work involved staying in local Zulu homesteads for the night, helping with chores including bringing in the cows and goats, preparing food, washing up and laundry. The students also plastered a mud hut in the village and we all attended a traditional healer which was something else.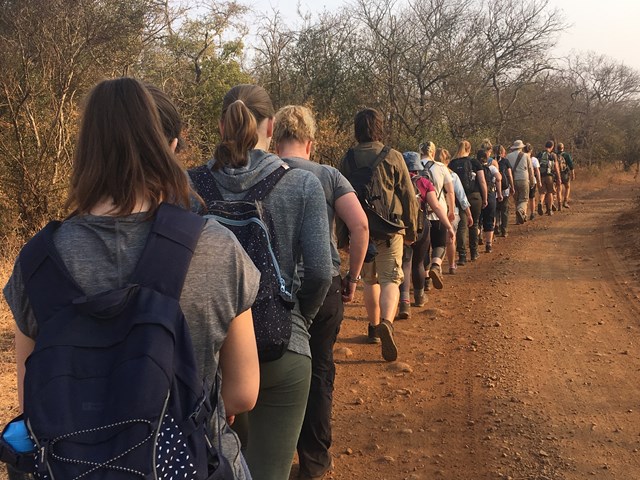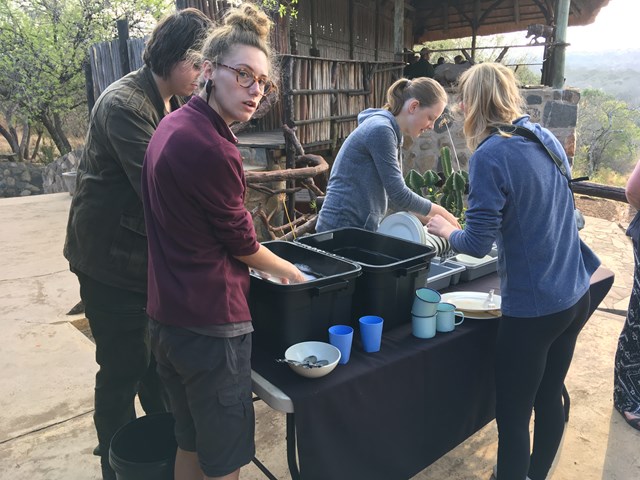 ''We went snorkelling in a UNESCO RAMSAR site, visited Gumbi tribe fish traps, where one student caught a fish by traditional methods, and went on a hippo and crocodile boat tour where we saw more rhino! We also visited an elephant and rhino museum and sadly saw a black rhino carcass from a poaching a few years ago.
''All in all it was a little different to normal, and an awesome trip.''
by Dave Salmon
DSalmon@myerscough.ac.uk 
Back to news