Travel scholarships for young farmers and horticulturalists up for grabs
Published

Friday 1 Jan 2016
Thousands of pounds are once again available thanks to an annual travel scholarship for young people involved in agriculture and horticulture.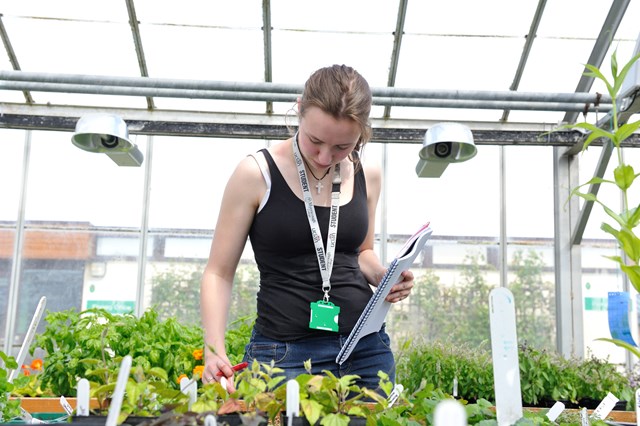 Now in its eighth year, the fund, set up by the Lancaster and Morecambe Agriculture & Horticultural Society Trustees in conjunction with Norbreck Genetics Ltd, encourages young farmers and horticulturalists to study or explore business ideas abroad.
At the launch event at Myerscough College next month (Wednesday, February 3rd), people aged 18 or over can attend and find out more about the opportunities such a scholarship can offer.
Head of Agriculture & Countryside, Craig Thompson, says: ''The Society issue scholarships every year so that young people can travel abroad in order to enhance their career prospects or contribute to the development of the sector that they wish to work in. ''
''Applicants need to attend the launch evening where they will be given details of the application process, which usually involves a written rationale for their travel plan together with estimated costings. One of the criteria is that applicants must either reside or be studying within Lancashire. Scholarships will be given to those within the landbased sector and will be awarded following an interview process. ''
During the event, recipients of past awards from last year will speak about their experiences.  These included last year - Adam Pickles, a BTEC Level 3 Countryside Management student, who went to Costa Rica to carry out ecological study and conservation of sea turtles and help protect them from illegal hunting; Bronwyn Jones, 19, a FDSc Horticulture student, who spent time in Singapore to be involved as a volunteer on the 'Gardens by the Bay' project; and Becky Bolam, a BSc Equine Science degree student, who went to Kentucky, USA, to carry out research for her dissertation on the maintenance of racehorses.
To date around £40,000 has been provided for rural youngsters to expand their horizons. They have travelled all over the globe looking at a varied range of issues from walling techniques to beef rearing, sheep marketing, equine development and wholesale flower businesses.
Philip Halhead, from Norbreck Genetics said: "We've had some excellent and diverse applications in the past and following the candidates on their journey and beyond, we know the scholarship is making an impact.
''There's a wealth of entrepreneurial spirit in Lancashire and we're keen to hear from young people who want to gain a global insight into their dreams."
The scholarship fund launched by the Lancaster and Morecambe Agriculture and Horticultural Society Trustees in 2009. The judging panel includes Lancaster and Morecambe Agriculture and Horticultural Society Trustees, Craig Thompson - Myerscough College's Learning Manager for Agriculture and Philip Halhead from Norbreck Genetics.
by Dave Salmon
dsalmon@myerscough.ac.uk
Back to news