Students help Blackpool animal charity
Published

Monday 18 Dec 2017
Myerscough College students and staff have collected goods for a charity that rescue and re-home unwanted, neglected and stray animals.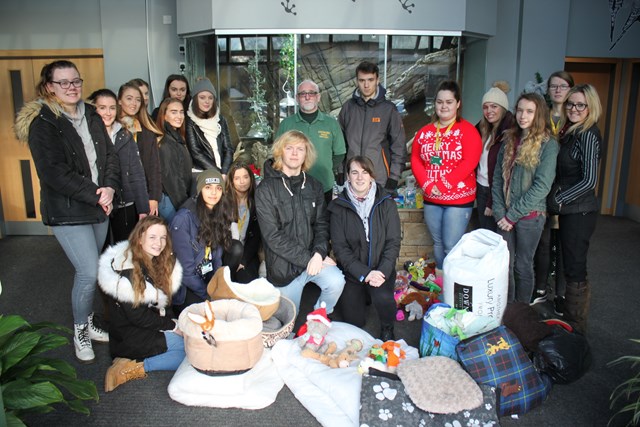 The group, who are studying a Level 3 Diploma in Animal Management, chose Easterleigh Animal Sanctuary in Blackpool to donate goods to for Christmas. The charity relies solely on the donations made by the local community to help the dogs, cats and horses in its care.
The photograph shows some of the collection with some of the students, tutor Gaynor Townley and a representative of Easterleigh Animal Sanctuary.
Share this article
by Dave Salmon
DSalmon@myerscough.ac.uk
Back to news