Student satisfaction remains high at Myerscough College
Published

Monday 15 Aug 2016
Student satisfaction remains very high at Myerscough College, after the latest results of the National Student Survey.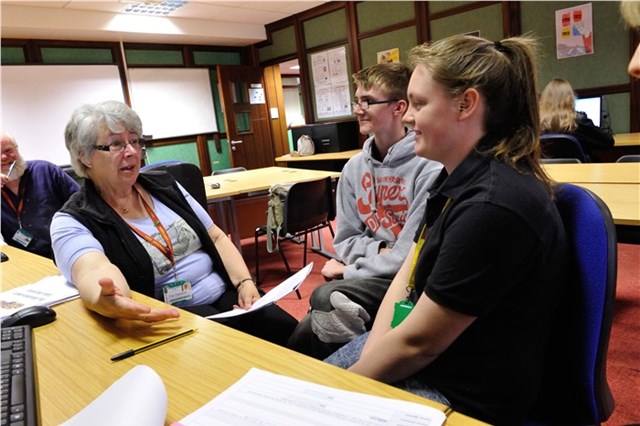 100% of Myerscough students in arboriculture, equine and sport, said they were satisfied overall with their course, with the figure standing at 97% for veterinary nursing and farriery students, and 95% for golf students.
84% of students said they were satisfied overall with their course, according to the independent figures released by the Higher Education Funding Council for England (HEFCE) for 2016, an increase on the previous year.
In two more of the six categories surveyed – organisation & management and learning resources - Myerscough students scored the College higher than in the same survey last year. In addition, Myerscough College was rated far higher than the national average for its quality of assessment and feedback given to students and ranks in the top five specialist land-based colleges in the whole of the country.
The survey was undertaken by students across the UK from hundreds of higher education institutions, further education colleges and other alternative providers. Myerscough College have taken part in the survey for many years, which has been voluntary, although the survey will be a compulsory requirement to all providers from 2017.
Mick Cottam, Assistant Principal, Higher Education at Myerscough College, said: ''We are extremely pleased with the outcomes of the latest National Student Survey. Our aim is to provide the best possible experience for our students.''
''To have the quality and enhancement of student learning opportunities at the College confirmed by the students is the best possible endorsement for us.
''The results of the survey provide valuable information for prospective students of Myerscough College and act as further proof that Myerscough is an outstanding choice for people wishing to study sport or land based studies at higher education level.''
HEFCE Chief Executive, Professor Madeleine Atkins, said: ''I'm pleased to see that the results of this year's survey remain very positive, demonstrating the commitment of all higher education providers to deliver high quality teaching and learning for their students.
''The response rate is very encouraging and ensures that the student voice continues to inform enhancements in quality and in the information available to the next cohort of students.''
by Dave Salmon
DSalmon@myerscough.ac.uk
Back to news