Sponsorship boost for Old Trafford cricket students
Published

Thursday 3 Oct 2019
Myerscough College's Old Trafford cricket students will once again enjoy high quality fixtures and medical support after several sponsorship deals were renewed.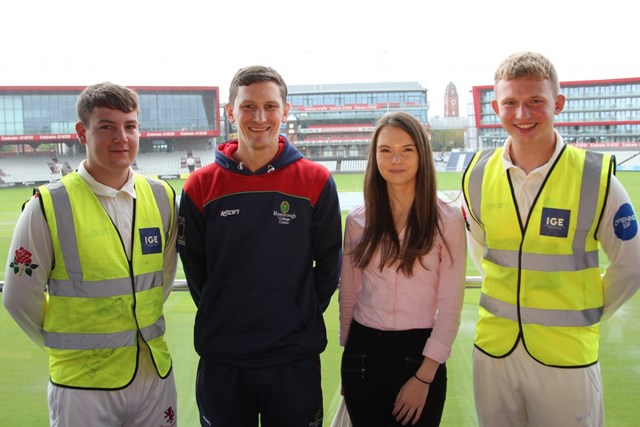 IGE Consulting has kindly agreed to continue supporting the Old Trafford cricket programme for a second year. IGE Consulting are an innovative Geo-Environmental Engineering company with a dedicated team of highly committed, responsive and pragmatic engineers who understand the requirements for clear, value driven and robust Geo-environmental solutions.
Meanwhile, Steroplast will continue to support Myerscough's cricket programme for a second year, by continuing to provide first aid, massage and rehabilitation supplies to the students. Steroplast are a health and medical supplies provider with over 20 years of experience across seven sectors.
Additionally, through their network of contacts Steroplast have provided the opportunity for students to partake in CPD and professional development sessions to enhance their knowledge and understanding around sports injury.
Local company, Big in Rubber, will continue their match day support for a second year.
Based in Frodsham, Big in Rubber are a Vehicle Maintenance and tyre specialist who supported our match programme last year, allowing us to expand our fixture list to be bigger than ever before.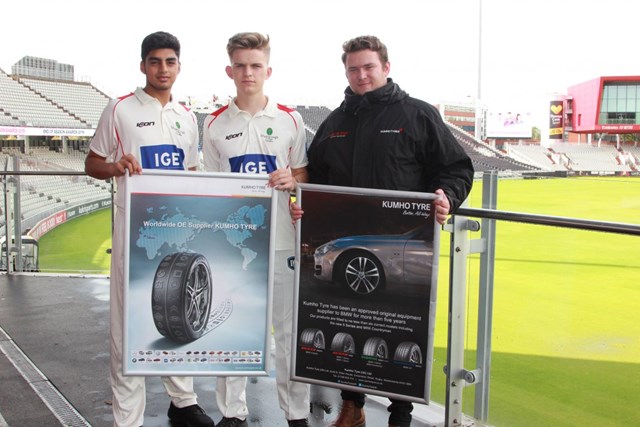 Cricket lecturer at Myerscough's Old Trafford centre, Dan Atkinson, said: ''Without the sort of support that IGE Consulting give us, we would not be able to offer the students the high quality fixture list that we currently have against some of the best schools, colleges, universities and teams in the country.
''Last year saw a significantly lower number of days missed of cricket through injury, thanks to Steroplast's kind involvement, this extended to supplying taping and strapping for students to use as well as run on physio and injury supplies that were used on game day and during rehabilitation.
''Steroplast were also able to support the Sports Massage module that we deliver in term one, which gave the students plenty of opportunity to practice their massages before their final assessments.
''This year promises the same as the course is hosting a record number of students meaning that we will play more cricket than ever before. The programme for next summer sees two day games introduced for the first time as well as the introduction of three Wednesday teams.''
https://www.biginrubber.co.uk 
by Dave Salmon
DSalmon@myerscough.ac.uk 
Back to news