Spanish training camp for Preston cricket students
Published

Tuesday 20 Mar 2018
Myerscough College Preston cricket students have enjoyed a fantastic experience on their pre-season training camp in Spain.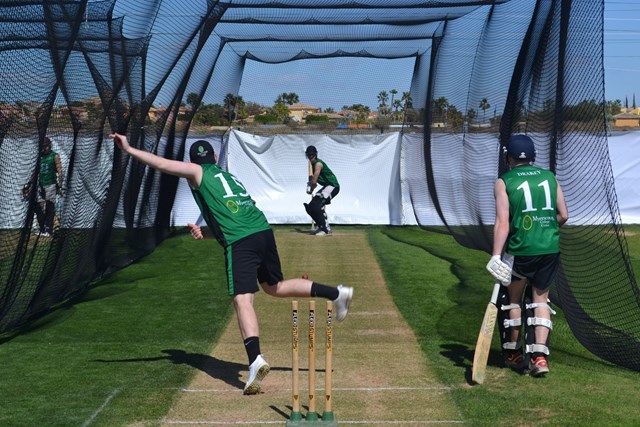 The group were based at the Desert Springs Resort in Almeria, enjoying the same high class practice facilities as those used for the 2015 England Cricket Team Pre-Ashes Training Camp and the England ODI team, prior to the 2017 ICC Champions Trophy.
The students played competitive fixtures against Catalunya Under 19s and Pinitar Pirates, as well as enjoying team building and enrichment, ahead of the 2018 season.
Click below to see photos and to watch some videos of what they got up to during the trip:
Share this article
by Dave Salmon
DSalmon@myerscough.ac.uk 
Back to news