From Russia with luck!
Published

Monday 19 Aug 2019
A Myerscough College apprentice was invited to a special parliamentary reception ahead of representing Team UK in the prestigious WorldSkills event in Kazan next month.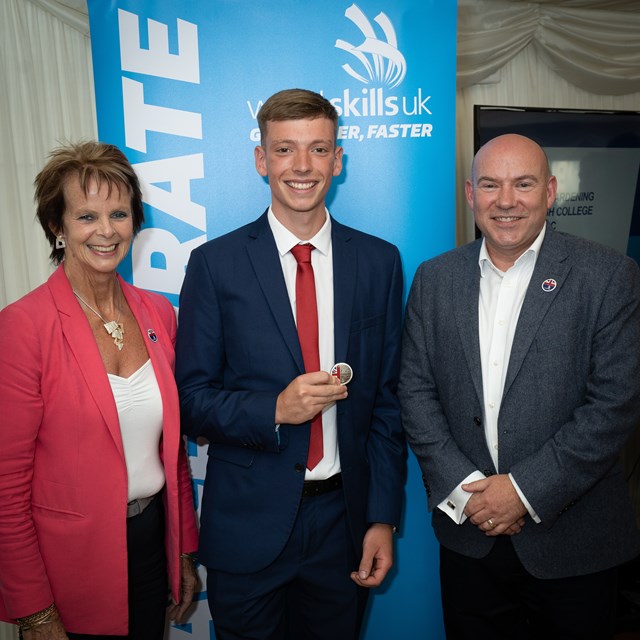 Sam Taylor was named as being among the UK's best and brightest young skilled apprentices and students after being selected to represent all four nations in Team UK at the 'Skills Olympics' in Russia.
19-year-old Sam was invited to compete for a place in Team UK for WorldSkills Kazan 2019 after excelling in the WorldSkills UK National Competitions, and is just one of two landscaping apprentices in the squad.
Sam has been undertaking his Intermediate Apprenticeship in Work-based Horticulture – Landscaping - with Myerscough College, and is based at Garden TLC, in Oldham.
Team UK selected, trained and managed by WorldSkills UK, is made up of 37 of the very best apprentices and students from across England, Scotland, Wales and Northern Ireland.  They will take on the World's best at the WorldSkills Finals (known as the 'Skills Olympics') in Kazan, Russia from August 22 – 27 - where they will do battle to win Gold, Silver or Bronze in their chosen skill.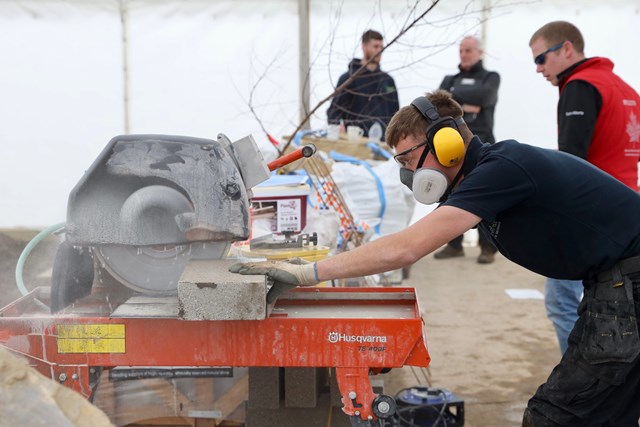 Anne Milton MP, Apprenticeships and Skills Minister, addressed the reception, and said: ''It is quite extraordinary what you are about to do. We are incredibly proud of you. You are all ambassadors, not just for your chosen skill and for WorldSkills UK, but for all young people around the country.''
Dr Neil Bentley-Gockmann OBE, CEO of WorldSkills UK said: "We are ready, and we are proud. These young people are the high flyers of their generation.  In front of a global audience they will champion the focus on skills, foreign investment and trade, demonstrating that the UK is a world-class place to do business and create jobs.
"Think Olympic Games – but much more important to the economic future of the United Kingdom.
"This is a life-changing opportunity for all those involved.
"I couldn't be more proud of these extraordinary young people who will be on the plane to Russia. They have worked tirelessly for weeks, months and years to be the best – they are a shining example to the next generation – let's celebrate their spirit, commitment, and success.
"We are not only giving young people the opportunity to reach their full potential but we also believe that, working with them, we can transfer the insights gained from competing against other countries into the wider UK economy, driving up training standards for young people to world-class levels, giving a much-needed boost to productivity."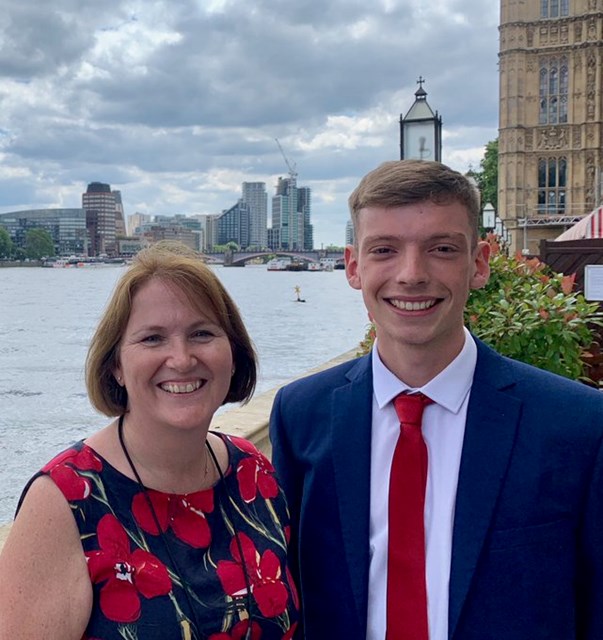 Above: Sam with Myerscough College Principal, Alison Robinson
The members of Team UK have been selected after first excelling in the WorldSkills UK Competitions, which are designed to equip young people with the skills needed to help UK businesses better compete globally, and then the completion of a two-year rigorous training programme devised by WorldSkills UK.
At the House of Commons, members of Team UK were presented with their official enamel which is given to apprentices who represent the UK in international skills competitions.
Teams from more than 70 countries and regions will compete in 56 disciplines ranging from cyber security, 3D Game Design, to plumbing, painting & decorating, electrical installation, cooking and floristry in an enormous purpose-built structure outside the Tatarstan Capital, which is 800 km east of Moscow.
The WorldSkills Finals in Russia is the 45th in WorldSkills history and is expected to attract over 100,000 visitors. During the last WorldSkills Finals in 2017, which took place in Abu Dhabi, Team UK secured a top ten position.
by Dave Salmon
DSalmon@myerscough.ac.uk