Preston arboriculture students win Northern College Climbing Competition
Published

Friday 27 Apr 2018
A group of arboriculture students from Myerscough College's Preston campus were victorious in the 2018 Northern College Climbing Competition.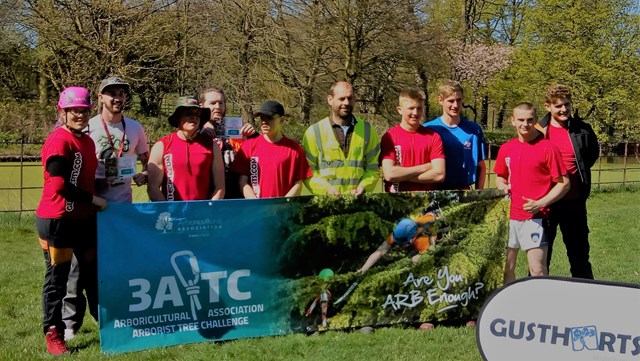 Myerscough entered teams from both the College's campuses at Preston and Croxteth in the event, which was held at Myerscough's Liverpool centre, in the grounds of Croxteth Park. It was the Myerscough team from the Preston centre who emerged triumphant, earning first place in both the first and second year categories.
The Arboricultural Association Arborist Tree Challenge (3ATC) and College Climbing Competitions (CCC) are run by a team of Arboricultural Association volunteers who want to try and help advance UK climbing practice and safety. The event is held in sections – one for climbers with less than one years' experience, and another for climbers with less than two years' experience.
All of the students who took part are undertaking a Level 3 BTEC study programme in Arboriculture with Myerscough College. They also won £500 of arboriculture equipment for the College.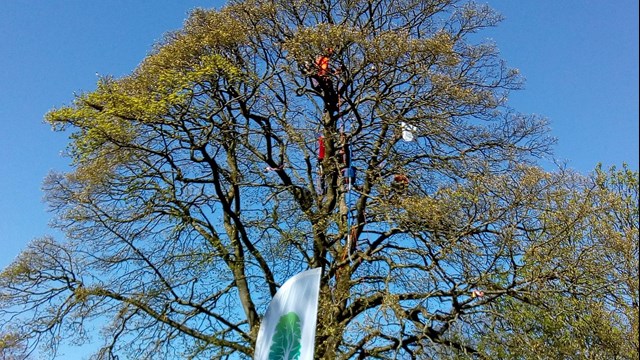 Andy Taaffe, Head of Greenspace and Creative Studies at Myerscough College, said: ''Students from both our sites made superb times on their climbs and showed the North what awesome climbers they are. We're proud of everyone who competed.
''The students were amazing and excellent ambassadors at the event, achieving incredible times and demonstrations of skill, so well done to all.''
The overall aim of the event is to promote college student as the arborists of the future and give them an introduction to industry-standard tree climbing in such a way that they gain practical knowledge of climbing at a safe pace while implementing best practice.
by Dave Salmon
DSalmon@myerscough.ac.uk
Back to news