Packed term for Myerscough landscape & horticulture students
Published

Friday 15 Dec 2017
It's been a packed term for Myerscough College's landscape & horticulture students, with a number of enrichment opportunities and industry visits to compliment the programme.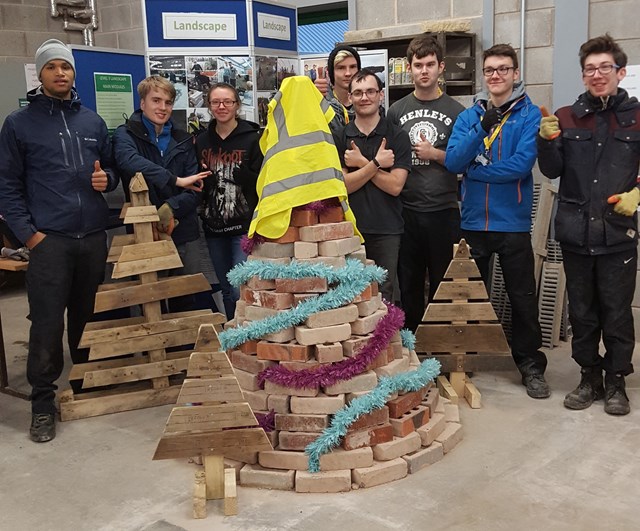 These include a group of second year landscape and horticulture students, who visited Barton Grange Landscapes as part of their business module, to interview Chris Dandridge, the company's senior contracts manager, asking questions related to the legal structure and running of the business. Barton Grange Landscapes supported students with the task and discussed the resources and staff required to run the business, the history and development of the business, a presentation of the contracts undertaken by the company and an insight into current issues companies are tackling in the industry. Students were then taken on a behind the scenes tour of offices, design studio and workshops to get an insight into the running and organisation required for a company of its size.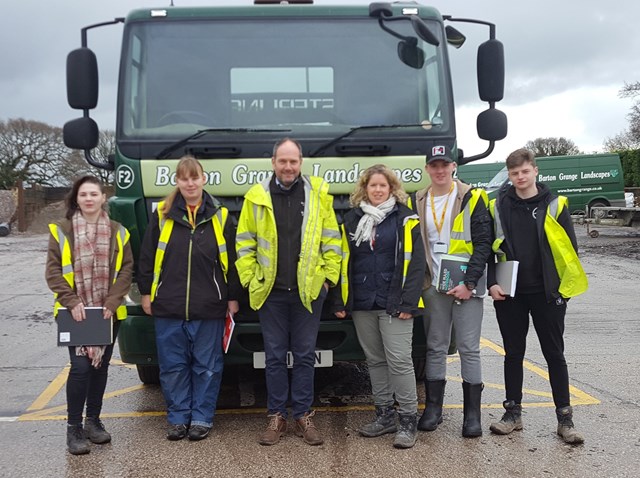 A group of first year, Level 3 landscape and horticulture students visited one of the North West's leading plant nurseries in Southport, as they completed a task at J.A. Jones and Sons, for their Plant Identification and Selection module.  They have been tasked with creating a winter display at the entrance to the College, and so students visited the nursery to look at the range of stock available for the time of year, to select species which would be suitable for their display and gain an insight into the running of the nursery and how landscapers and horticulturalist in the industry buy plants in bulk from wholesale nurseries such as this. Once the final selection is made and the plants quantified the learners will be in charge of contacting the nursery to place the order and arrange the delivery.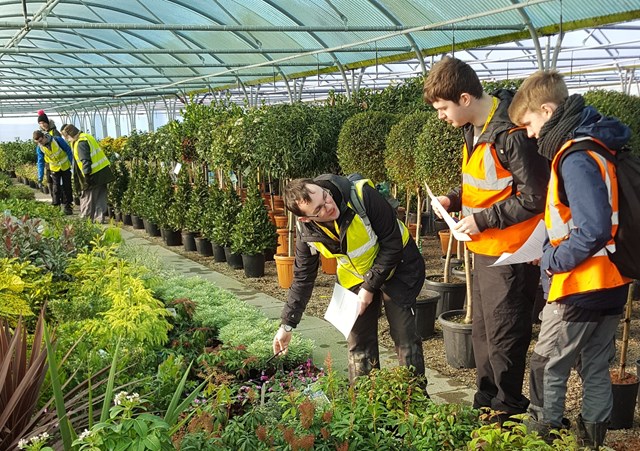 Meanwhile Level 3 year 1 landscape and horticulture students got into the Christmas spirit and competed to build a Christmas display to try and rival with some of the fantastic industry area displays which have been created in different departments across college. The students decided to create their display from landscape materials, such as up-cycled pallets and left over bricks to create a large Christmas tree with a high visibility jacket fairy at the top (see main photo).
Share this article
by Dave Salmon
DSalmon@myerscough.ac.uk
Back to news