New Year Honours: Bernard's contribution to agriculture herd by the Queen
Published

Wednesday 2 Jan 2019
Four people with very strong Myerscough College and University Centre connections have been recognised in the Queen's New Year Honours.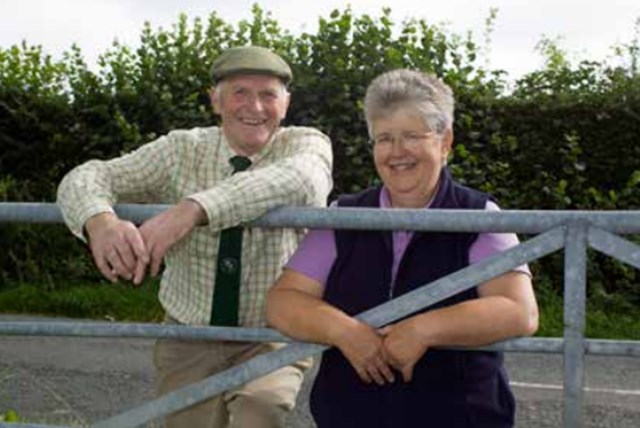 Bernard Rimmer has been part of Myerscough's staff for 47 years and is currently the College's Estate Supervisor. Bernard is awarded the MBE for services to the agricultural community.
Bernard is based at Holmefields Farm, Scorton, and has been a highly respected figure in the farming sector for decades, breeding pedigree Hereford Cattle, in a business set up with his wife, Barbara. Bernard has also enjoyed a spell as the President of the Hereford Cattle Society, has represented the North of England on the Society Council since the 1990s and has judged at many major agricultural shows.
Bernard's association with Myerscough dates back to the early 1970s, where initially he looked after the College's former site at Winmarleigh. When the centre closed down, Bernard bought and developed the Holmefields Farm site. At the time the College had been running a number of beef production trials and began to breed Herefords, with the pedigree name 'Barbern' – short for Barbara and Bernard.
Ann Turner was Principal and Chief Executive of the College between 2006 and 2018, and retired from Myerscough life last March after more than twelve years at the helm. Ann is also awarded an MBE for services to land-based education and training.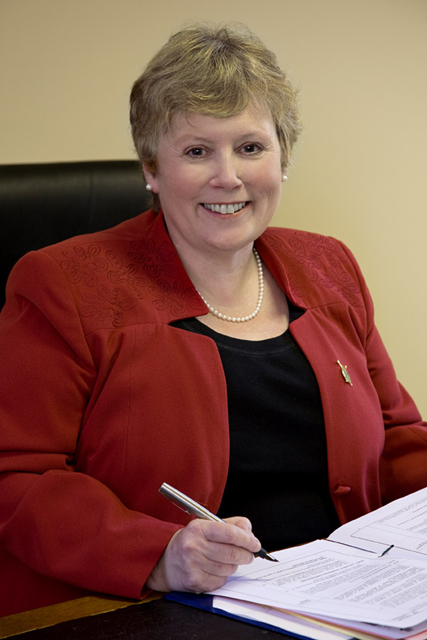 Ann Turner retired as Principal and Chief Executive last March, after more than twelve years in the role, and a twenty year association with Myerscough College & University Centre. Ann became the first woman to take the College's top job on March 1st, 2006, and over her time oversaw a period of enormous growth and campus development.
Before Ann became the College's first female Principal in its 110 year history, she was a long term member of Myerscough's senior management team, having previously held the position of Director of Finance for seven years, from 1998, playing a key role in ensuring the College achieved significant growth and enhanced its position regionally, nationally and internationally.
Ian Higginbotham is a former chair and current member of the Myerscough College Corporation (Board of Governors), and received a College Fellowship in 2018. Ian is awarded the British Empire Medal for services to the community.
After a long career in the financial sector, Ian is now a Management Consultant, as well as being actively involved in Christian charity work. Ian became Chairman of the Myerscough Corporation in 2010, serving until the end of 2013. During this time Myerscough became among the top 5% performing Colleges in the UK.
Edwin Booth D.L is Myerscough College's Patron and also an Honorary College Fellow. In addition to his business interests he is also the out-going Chairman of the Lancashire Enterprise Partnership, who have worked closely with the College on projects including Myerscough's state-of-the-art Food and Farming Innovation & Technology Centre. He is awarded the CBE for services to business and charity.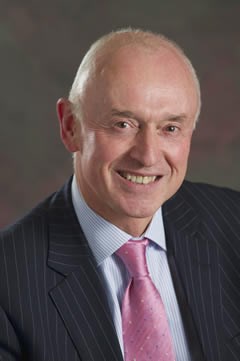 Alison Robinson, Chief Executive and Principal of Myerscough College, said: ''I am absolutely delighted that a number of our Myerscough team have received new year's honours.
''Bernard has been with the college for decades and is planning to get to 50 years service! Bernard is a very well-respected member of staff who finds time to run his own farm with his wife, in addition to working at the College. Bernard has been highly influential in the sector.
 ''Ian, in addition to his College duties, has undertaken a wide variety of community and charitable roles, including Treasurer of Victim Support Lancashire, Chair of Anglican Cidari Multi Academy Trust, National Treasurer and Administrator for the Free Methodist Church, as well as leading humanitarian teams to Rwanda and India, and much more.
''As everyone knows, Ann was Principal for 12 years and served on a number of local, regional and national bodies. For example, Ann acted as the Rural Advisor on the Lancashire Local Economic Partnership, was Chair of The Lancashire Principals Group, Chair of Landex (Land Based College's Aspiring to Excellence) and Chair of Cultiva.''
''As Chair of the LEP Edwin has overseen a £320m Growth Deal for Lancashire and £450m City Deal, together creating over 30,000 jobs. Edwin has been a great supporter of the College for many years and now he has stepped down from the LEP hopes to be able to work with us even closer moving forwards.''
by Dave Salmon
DSalmon@myerscough.ac.uk 
Back to news