#NAW2020 - No resting on his Laurels for greenkeeping apprentice Callum
Published

Friday 7 Feb 2020
As part of National Apprenticeship Week, we visited The Laurels at Charnock Golf Club, who have recently recruited a new apprentice in Golf Greenkeeping with Myerscough College.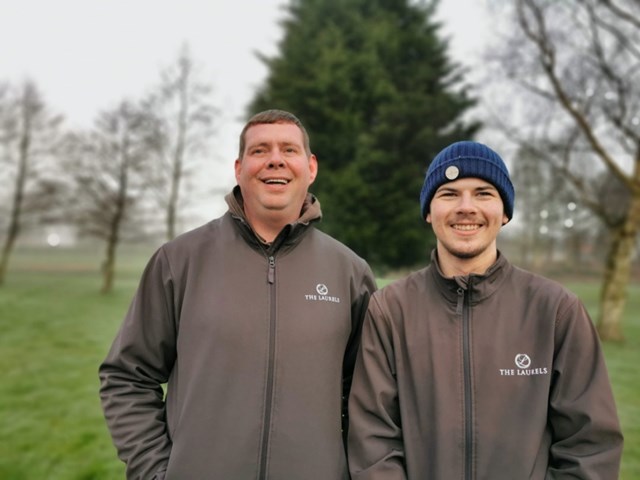 Course Manager, and former Myerscough College learner Nathan Staines explains the thinking behind recruiting an apprentice and what this means for the business: "For me, apprenticeships are a great way to be able to bring fresh talent into the team, build our skills base and plan for the future.
''Callum brings great energy to his role and is learning fast. We are actively involved in his training and everything is delivered to the needs of our business. We have exciting future plans here at The Laurels and apprenticeships will play a big part in our future team development.  I would definitely recommend apprenticeships to other employers."
Callum was recruited using the free recruitment service offered by the Employer Services Team at Myerscough College, which helps dozens of businesses recruit apprentices every year. He is working towards the Golf Greenkeeping apprenticeship standard.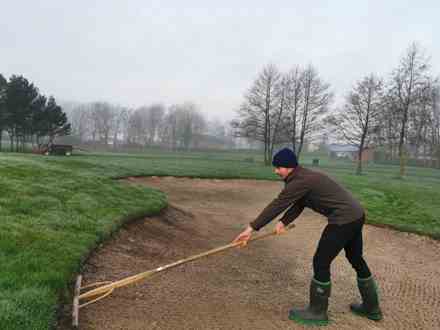 Callum explains the reasons he chose an apprenticeship and gives some advice to others looking for an opportunity: "I love being outdoors, and this apprenticeship gives me the chance to combine that with learning a real skill.
''Being a greenkeeper requires high levels of motivation, and it's important also to work as part of a team to make the course the best it can be for the members. An added bonus is that I get a real qualification, and a wage to go along with it. It really is a win-win situation."
The photographs show The Laurels at Charnock Course Manager, Nathan Staines, and greenkeeping apprentice, Callum Fadden.
For more information on the range of apprenticeships and employer support available at Myerscough College please contact Employer Services on 01995642255 or email employerenquires@myerscough.ac.uk
by Dave Salmon
DSalmon@myerscough.ac.uk 
Back to news