#NAW2020 – Myerscough's SALTEX College cup winners off to the Bernabéu
Published

Monday 3 February
It's the start of National Apprenticeship Week.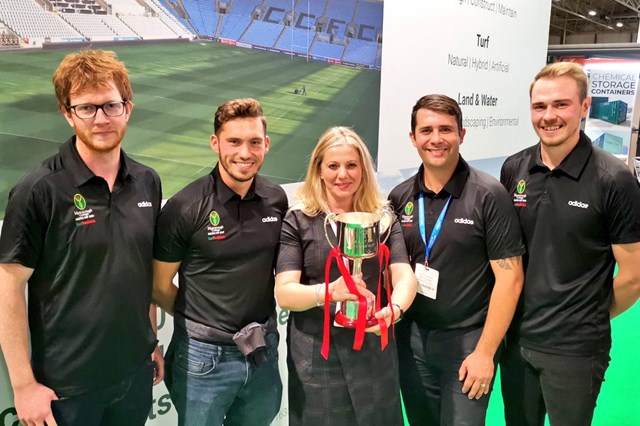 The victorious group of Myerscough College sportsturf apprentices from the annual SALTEX College Cup are gearing up for an unforgettable experience at Spanish footballing giants, Real Madrid.
The College Cup is a skills competition held at the annual Saltex turf management exhibition and trade show, with a team solely consisting of apprentices, from Leicester City Football Club, Warwick School and Redditch Golf Club. Apprentices Ryan, Nick, Scott and Ash are studying Level 2 or Level 3 apprenticeships, under the expert guidance of work-based tutors, Simon Dadge and Adam Shoesmith.
The Saltex College Cup is a student-led sports turf challenge – an academic test of turf management knowledge for student competitors who are enrolled at a college on a relevant course of study. The team competed in multiple choice and short answer questions concerning turf management, plus answer questions based on a case study in the form of a presentation. The competition also included live test samples for the physical identification of threats to turf health.
The Myerscough College team saw off competition from four other colleges to win this year's trophy and can now look forward to a once-in-a-lifetime visit to Real Madrid's Bernabéu Stadium, where the winning students will get the opportunity to learn from Paul Burgess, director of grounds and environment for the Spanish footballing giants.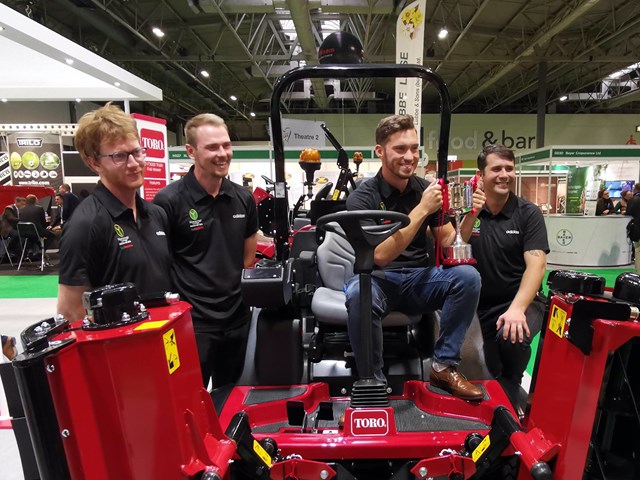 The group will travel to Spain at the end of February an invaluable groundscare work experience placement at the club's Santiago Bernabeu Stadium, in the run up to a major international game. 
Working to raise awareness of academic rigour in turf management, the SALTEX College Cup is a fantastic way to reward those dedicated to and passionate about the industry while promoting the importance of education. 
Lee Price, Employer Services Manager at Myerscough College, said: ''It's amazing to win the Saltex Cup. It gave our learners the chance to pitch their skills against other competitors, and also to network, share experiences and best practice, and also to meet a new group of peers and industry experts.
''It's great to showcase the talents of the next generation of sportsturf professionals, and our apprentices will have a great time learning from the very best in the industry in the shape of Myerscough alumni, Paul Burgess.''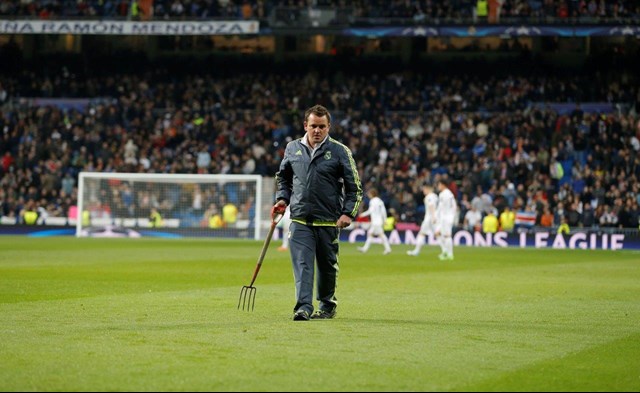 Commenting on the challenge, Dan Prest, Head of Member Services – Learning and Consultancy at the IOG, said: "This is a fantastic opportunity for turfcare students to witness the working practices at an elite venue and draw inspiration from Paul Burgess, a respected UK grounds manager. The winning team has proven their knowledge in the competition and will also be able to add to their practical skills under the guidance of Paul and his team at Real Madrid."
For more information on apprenticeships or workbased training at Myerscough College please contact Employer Services on 01995 642255, or email employerenquiries@myerscough.ac.uk
by Dave Salmon
DSalmon@myerscough.ac.uk 
Back to news