#NAW2020 - Engineering an apprenticeship at Myerscough College
Published

Tuesday 4 Feb 2020
Myerscough College is fast becoming one of the top centres for the training of Construction Plant Engineering apprentices from across the industry.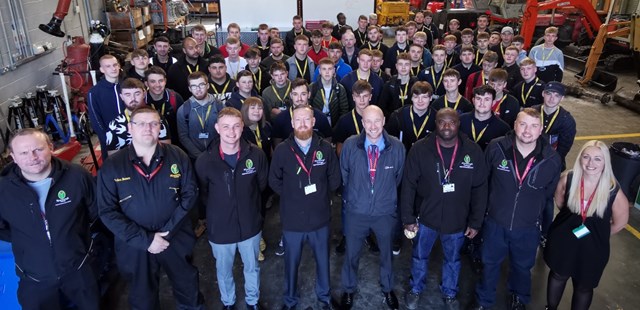 Working with a wide range of employers the College provides apprenticeships in Construction Plant Maintenance and also Landbased Engineering at both Intermediate (Level 2) and Advanced (Level 3).
The College, through its dedicated Employer Services Team tries to take the strain away from employers looking to recruit and train apprentices.
Joanne Chadwick Assistant Head of Apprenticeships at Myerscough College explains the ethos behind the ever-growing provision: "At Myerscough our mission is a straightforward one, to provide our learners with the skills, knowledge and behaviours to succeed in their roles.
''We try and equip them with everything they need to grow with their employers and also in their own personal development. Our tutors are all industry qualified, and we work with the latest in technology advancements to ensure our programmes are fit for purpose and what industry is looking for."
"Through our dedicated Employer Services team, we also assist employers looking to recruit apprentices providing a free apprenticeship recruitment service. As most of our engineering programmes are block release, we attract a diverse range of learners from across the country."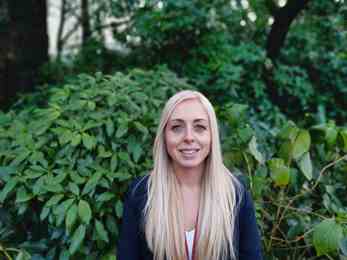 Above: Joanne Chadwick, Assistant Head of Apprenticeships (Engineering)
We also caught up with some current learners who are all part way through their Construction Plant Maintenance apprenticeship programmes, at either Level 2 or Level 3. All shared their training experiences, future career plans and gave advice to young people looking to enter the industry.
Connor Craw – Griffiths Hire Shops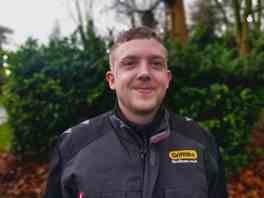 "I have always had an interest in mechanics, so an apprenticeship seemed a great choice for me. The best part is getting hands on and doing practical work in a real setting. I would recommend apprenticeships as a great way to learn and get a wage at the same time.
''In the future I would like to progress into a more senior role with Griffiths Hire Shops."
Thomas Sealeaf – Brandon Hire Station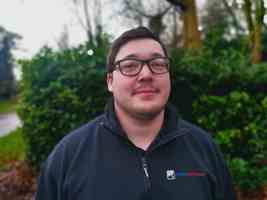 "I really enjoy getting proper on the job training and experience. I get to work and train with experienced fitters to give me the best training and development I can. I would highly recommend apprenticeships to anyone looking to start on a new career path.
''After I qualify, I would like to further my knowledge and experience by attending training courses.  I would also like to enhance my range of skills and start to work with larger equipment. "
Jack Thomas – Thomas Plant Hire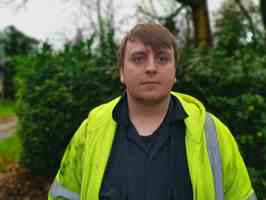 "I chose to do an apprenticeship as it allowed me to both study what I was interested in as well as attain on the job experience and get a salary at the same time. In addition, the aspect of improved employability through experience was very appealing to me.
''I would argue that the best part of being an apprentice would be earning a wage while training while simultaneously becoming qualified. An apprenticeship is definitely a viable way into a lot of industries, and they prove that university is not the only way into a career.
''After I complete my apprenticeship, I envision myself still working within the industry but as a fully qualified plant mechanic."
Liam Womack – Ainscough Cranes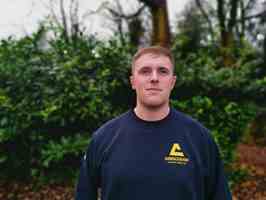 "I chose to do an apprenticeship to give me the opportunity to learn a good career that'll stay with me forever. Hands-on learning gives me a chance to put my new skills into practice every day. I also get to work in different environments and gain a wide range of experiences at Ainscough.
''The main benefits of an apprenticeship is to learn and earn, as well as the chance to gain practical, relevant training experiences, and to be able to learn from other more experienced staff within the company. In the future I would like to progress at Ainscough and to work on even larger machines, becoming an experienced and valued engineer. "
Any employers or potential apprentices looking to find out more information on the range of education, training and apprenticeship options at Myerscough College please contact the Employer Services Team on 01995642255, email employerenquiries@myerscough.ac.uk or see www.myerscough.ac.uk/apprenticeships
by Dave Salmon
DSalmon@myerscough.c.uk