#NAW2020 - Busting the myths about apprenticeships
Published

Monday 3 Feb 2020
It's National Apprenticeship Week.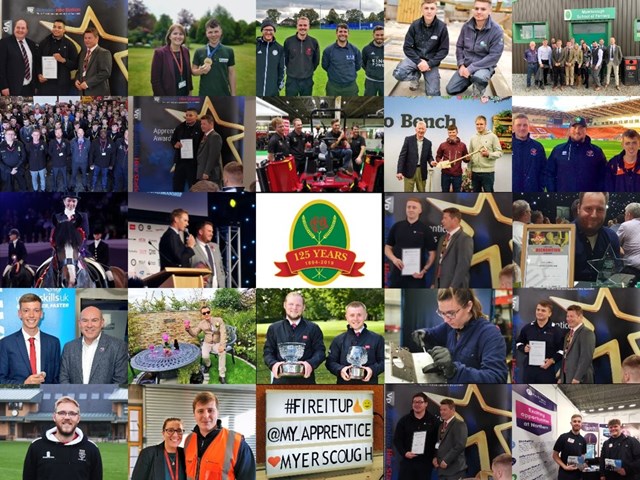 Apprenticeships continue to be at the forefront of the Government agenda, with addressing skills gaps and creating a skilled, motivated and competitive workforce at the heart of business growth. 
Myerscough College continues to be a driving force of apprenticeships delivery in the landbased sector, delivering training to more than 1,300 apprentices across around a thousand workplaces nationally.
In terms of sportsturf, Myerscough continues to be the largest provider of apprenticeships training and continues to grow within the sector.
The College have a dedicated Employer Services Team, under the management of Lee Price – Employer Services Manager, who act as a key driver towards the promotion and delivery of apprenticeships to a wide range of employers.
Here, Lee busts some on the common myths about apprenticeships, as more and more businesses look to implement programmes into their staff succession and training plans.
"Apprenticeships are only for young people"
The mindset amongst employers is often that apprenticeships are just for those aged 16-18. This is incorrect, anyone above working age can complete an apprenticeship, and this includes existing staff where there is a requirement for the training to advance in their job role or career.
"Apprenticeships are not real qualification"
All apprenticeships are aligned to an approved Standard or Framework, which are quality assured and aligned to qualification levels. Most apprenticeships tend to be Level 2 (Intermediate) which are equivalent to 5 GCSE passes, or Level 3 (Advanced) which equate to an A Level standard of education. Around 20% of successful advanced apprentices will progress to Higher Education.
"Employers don't really get a say in the apprenticeship"
All apprenticeships are a three-way partnership between employer, provider and apprentice. Myerscough College tutors work closely with employers at the start of any programme to ensure that whilst mandatory elements of a programme are covered, there is also a chance to tailor training to the needs of the businesses taking into account seasonality and other issues that may occur.
The new apprenticeship Standards were designed by trailblazer groups, lead by employers to specifically address the needs of their industry. All apprentices will have a detailed training plan for both on and off the job activities that are part of the apprenticeship programme.
 "I am not really sure what the benefits of an apprenticeship are"
Apprenticeships bring a range of benefits to employers. Apprentices themselves get a job, a wage and an opportunity to train to the latest occupational standards, and a recognised qualification in the chosen subject. For employers some of the key benefits are around addressing skills gaps, succession planning, increasing staff retention and also gaining a skilled, more efficient workforce and an advantage over competitors.
"Training apprentices will cost me loads of time and money"
The ongoing apprenticeship reforms have also changed the way they are now funded. Large employers who have a payroll in excess of £3 million will fund their apprenticeships through a levy system and a digital account.
Small employers will receive funding to support apprenticeship training. This can be fully funded or a 95% contribution depending on the age of the apprentice. This is now again paid to providers through a digital account which small employers need to set up. There are also employer incentives currently available to support the recruitment and training of apprentices.
For more information on any aspect of apprenticeship training at Myerscough College please contact the Employer Services Team on 01995 642255 or email employerenquires@myerscough.ac.uk 
by Dave Salmon
DSalmon@myerscough.ac.uk