#NAW2019 - #BalanceForBetter - engineering apprenticeships are on the right track on #IWD2019
Published

Friday 8 Mar 2019
To mark the end of National Apprenticeship Week and to celebrate International Women's Day, we've been finding out more about sectors where females are under-represented.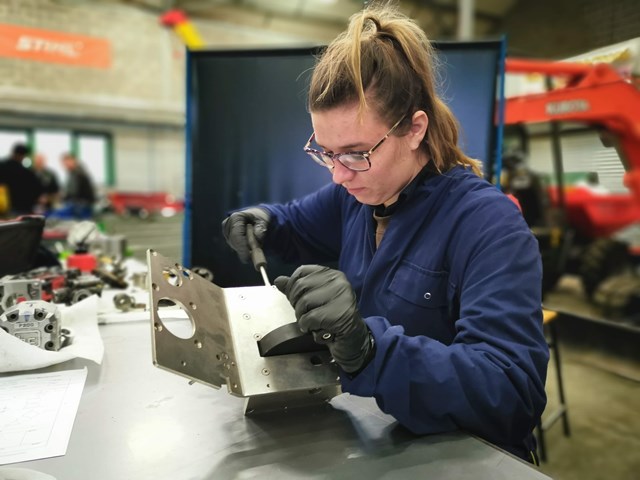 One such industry is engineering, where only around 6% of the workforce is female. With Myerscough College committed to the ethos of 'opportunities for all to succeed', we caught up with one of our female engineering apprentices to find out more why she's chosen a career in such a male dominated industry.
Kate Towns is currently undertaking a Level 3 Rail Engineering Technician Apprenticeship Standard. 23-year-old Kate's employer is Arriva Rail North, where she has been based since the start of her apprenticeship in September, 2018. Kate, from Harrogate, studied for a degree in history and held a number of jobs, including as a gunner with the British Army, before opting for a career in engineering.
She said: "For me the apprenticeship is about seizing an opportunity to learn a skill and establish myself within a company.
''I work for Northern Rail and it's clear apprenticeships are a key part of the future in the company. I get to gain valuable experience and qualifications and earn a good salary all at the same time. I would definitely recommend apprenticeships to other young people looking at a career in the industry.
''I'm a very focused individual with the strength and determination to succeed in a physically and mentally challenging environment.''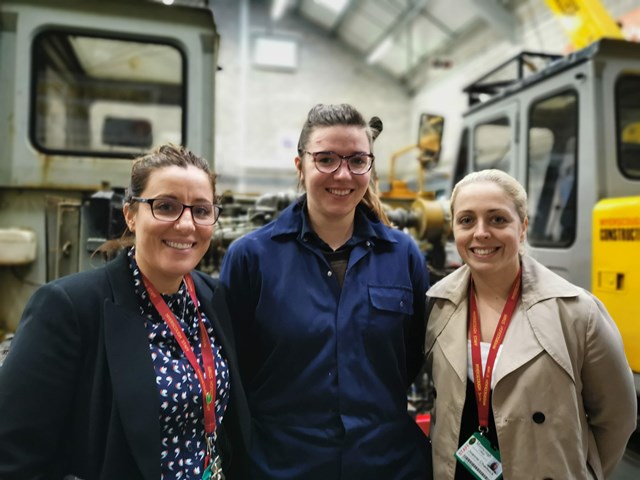 Myerscough College's Head of Apprenticeships and Skills, Tracy Landon, said: "As a college we deliver apprenticeships across the country to more than a thousand satisfied employers. Currently apprenticeships are under the spotlight of the media, and its fantastic to see them promoted in such a positive light. They really do provide some amazing opportunities."
"Many of our professions are male dominated and it's great to see Katie progressing on her apprenticeship, and we know she has a bright future in the industry. It's never about gender and we actively encourage our employers to recruit based on ability to do the role and achieve the apprenticeship."
Assistant Head of Apprenticeships and Skills, Joanne Chadwick, said "It's great to celebrate apprenticeships and also to recognise the progression opportunities to women during International Women's Day.
''For me it's about ability and not gender and I strongly believe if you work hard enough then opportunities will present themselves. It's fantastic that Katie is able to act as a role model to other young ladies looking to gain a career in engineering."
For more information on apprenticeships or other skills training at Myerscough College please contact Employer Services on 01995 642255 or email employerenquiries@myerscough.ac.uk  
by Dave Salmon
DSalmon@myerscough.ac.uk 
Back to news