#NAW2019 - Agriculture apprentices give it some welly
Published

Thursday 7 March
Myerscough agriculture apprentices were taught the importance of health and safety in the sector during a recent industry visit from a key sector partner.
The Yellow Wellies campaign is organised by the charity, the Farm Safety Foundation, who are kindly funded by rural insurers NFU Mutual, and aims to change attitudes towards farming safely in young farmers, and reduce injuries and fatalities.
Asking the question 'who would fill your boots if there was an accident on the farm?', Myerscough agriculture apprentices engaged in the innovative Yellow Wellies Farm Safety training day. They were faced with four accidents scenarios in which they had to say what had happened, identify what immediate steps needed to be taken and how the accident could be prevented.
The interactive 'Introduction to Farm Safety' training session adopts a unique approach to learning and has been developed by the Farm Safety Foundation specifically for agricultural students at land based colleges and universities to raise awareness of the dangers of working in agriculture.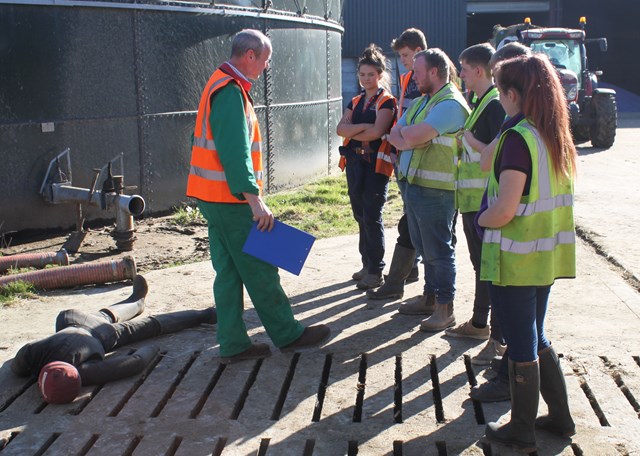 Among the agriculture apprentices enjoying the session was 18-year-old Beth Greenhalgh, who is on a Level 2 Stockperson Apprenticeship (Dairy), working with a Morecambe based employer. Beth has already studied at Myerscough, completing a Level 3 City & Guilds Advanced Technical Certificate in Equine Management last year.
Beth said: ''It's interesting learning about cows and sheep and my other farm work. I'd previously studied other courses but moved on to farm work and being paid while I learn is great.
''After I finish my intermediate apprenticeship I'm keen to carry on to an advanced programme and then hopefully secure a job within the sector.''
Karl Stable is also on a Level 2 Stockperson Apprenticeship (Dairy), and is based in Little Urswick, near Ulverston, Cumbria.
16-year-old Karl said: ''I've grown up on the farm, so I've always been interested in agriculture and I wanted to do an apprenticeship to get a wider range of skills and experience.
''An apprenticeship for me is better as it's much more practical and hands on, as well as being able to earn while I learn. In terms of my future career opportunities, farm management is where I'd like to be.''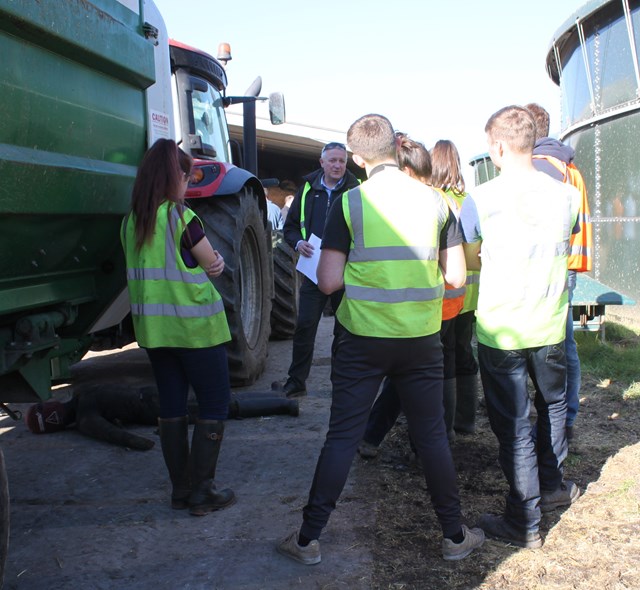 Robert Burrow, Work Based Assessor in Agriculture, said: ''Health and safety is of course covered extensively as part of their apprenticeship, but this is Lantra (National Training Organisation for the Land Based Industries) accredited, so looks good on their CV.
''In this industry if you look at the number of injuries and fatalities, the record needs to be improved. Many people who work in agriculture work individually and so they can be isolated, and the little things get forgotten, so these courses make a huge difference.''
For more information on apprenticeships or workbased training at Myerscough College please contact Employer Services on 01995 642255, or email employerenquiries@myerscough.ac.uk
Share this article
by Dave Salmon
DSalmon@myerscough.ac.uk
Back to news