#NAW2017 - New horizons for agriculture apprentice Sophie
Published

Tuesday 7 Mar 2017
It's National Apprenticeship Week, and all week we're celebrating all things apprentice related at Myerscough College.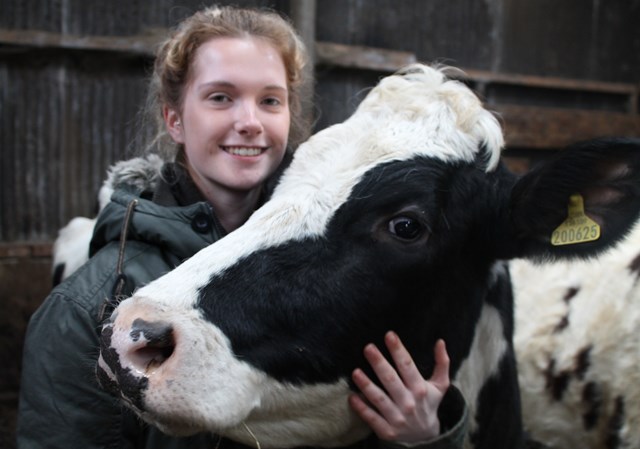 Sophie Thornsby, 20, from Todmorden, has worked for N&R Sutcliffe, based at Pex Tenement Farm throughout her apprenticeship in agriculture and quickly became an asset to the family dairy farm, increasing her skills and knowledge with the herd.
Next up for Sophie is the amazing opportunity to spend a six-month placement in New Zealand working on a large dairy farm.
Sophie left Todmorden High School in 2014 with a raft of GCSEs but chose an apprenticeship in agriculture in preference of A level study. Sophie gave us the reasons for this choice, her opinions on Apprenticeships and advice for other school leavers making often tough career choices:
"I loved working with animals and new straight away after my work experience that this was the career for me. Being around the livestock is amazing, and seeing them develop and flourish is a great feeling. Don't get me wrong it's really hard work and sometimes the weather can be a nightmare but I always have a smile on my face and love my job."
"In the future I would love to take my education further and to maybe study agriculture at degree level. It's important that young people know that Apprenticeships can lead to this, and are not just in dead end careers. My advice to other young people is to get some experience whilst you're at school. Speak to local employers and if it's something you really want to do go for it. If you work hard enough and have a real passion for what you do, then the rewards are fantastic."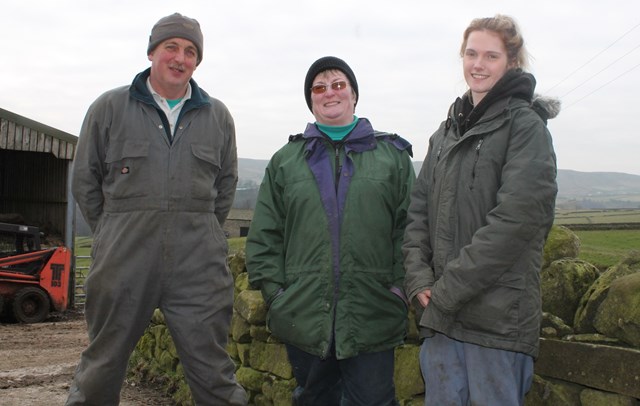 Darren Pearson, Assistant Head of Apprenticeships & Skills, shares his thoughts on Sophie's progress:
"Sophie has been a model apprentice throughout the programme, working very hard, both practically and with her theory work and often asking for more work to be sent to her. As an individual Sophie's confidence grew dramatically and she even took a holiday, on her own, working with elephants in the Far East, a far cry from working with the small dairy herd at home."
"At the end of her time on the farm Sophie applied for a short term position in Herefordshire where she assisted a large dairy herd during the block calving period, increasing her skills further within the sector. Sophie's love of the industry and of cattle is fantastic and it was a pleasure to be her tutor when she was with Myerscough College as an apprentice."
"I have recently received a text message from Sophie stating that she is going to New Zealand in May of this year and carrying out a six-month placement on a 1,500 strong cow dairy, assisting with block calving there. This is going to be a very busy but rewarding time for Sophie who, when she returns to the UK, wishes to continue her study by starting a degree apprenticeship or progressing to traditional higher education programmes."
Myerscough College deliver intermediate and advanced Apprenticeships in Agriculture across the North West of England. For more information please contact Employer Services on 01995642255 or email employerenquiries@myerscough.ac.uk
by Dave Salmon
DSalmon@myerscough.ac.uk