#NAW2017 - Apprenticeships are par for the course at The Alwoodley Golf Club
Published

Thursday 9 Mar 2017
Myerscough College recruits and delivers Greenkeeping Apprenticeships at hundreds of employers across the country.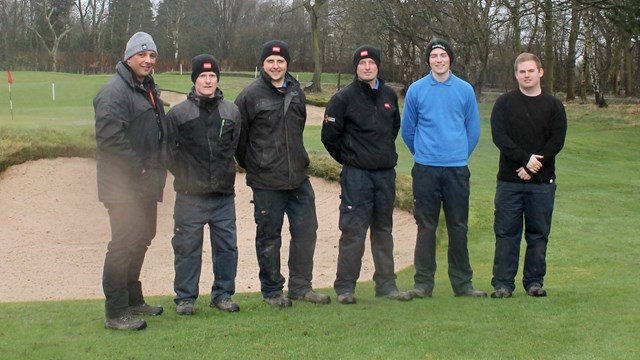 Sustained and solid employer partnerships are key to the success of programmes and also to the success and progression of those studying the qualifications.
The Alwoodley Golf Club in Leeds is a shining example of how effective employer relationships can bring significant benefits to a business and allow learners to excel in their chosen professions. The club has a longstanding history of training apprentices and it is a key part of the training, development and succession planning in the organisation under the direction of Course Manager, Philip Taylor.
Philip said: "Apprenticeships are clearly the best way to learn greenkeeping. As a small organisation we struggle to cope with people being away from the course for days at a time. The workbased delivery at Myerscough suits us perfectly. The blend of practical and theory gives our apprentices the opportunity to develop and enhance their skills as they progress."
"Our relationship with Myerscough is very much a training partnership, supporting each other to ensure the programme is at the highest possible standard it can be. Allowing our team to develop is a key priority for us and can only drive up the standards for our members."
'It's important that apprenticeships are challenging and deliver the skills that the greenkeeping industry needs. Myerscough also worked with us in recruiting our two new apprentices, and provided us with some excellent candidates to choose from."
A large number of the greenkeeping team are current and former Myerscough College learners. Recently the Alwoodley have also recruited two additional team members onto apprenticeships, Harry Roe and Benjamin Wood. We also have two other advanced learners, Thomas Coultish and Christopher Cobb, who are currently working towards the Level 3 Advanced Apprenticeship in Greenkeeping.
All the learners are under the guidance of work-based tutor, Andy Kenworthy. Andy works with large number of Apprentices and employers mainly within the West Yorkshire area across the full spectrum of Horticulture and Sportsturf provision.
Andy said: "It's always fantastic to share the achievements and success of our learners. So many go on to achieve not just qualifications but success in their roles, communities and enhance their life and career chances.
''Many of my ex-learners have progressed into management roles and are now mentoring and training apprentices of their own which makes me immensely proud. It's great to work with employers like the Alwoodley who are clearly committed to developing their teams."
Matthew, aged 27, from Leeds, has worked in greenkeeping since the age of 14 during his time on work experience whilst at high school. Matthew joined the team at Alwoodley in January 2007 and has never looked back since, progressing to become Deputy Course Manager.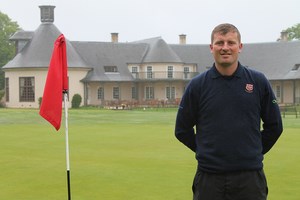 Matthew said: ''For me, work experience is absolutely essential for any young person. If you can find a career doing something you love, it's a massive bonus. I am a keen golfer and from an early age I knew I wanted to work in the industry.
''School was not great for me, and I was never strong academically, preferring more practical subjects. The offer of an apprenticeship straight from school was a great choice for me, allowing me to develop a core range of skills and give me the chance at a career in greenkeeping."
"Now at 27, I have completed my Level 3 programme, and if you had told me at 16 this would happen, I would not have believed you. It's not been an easy road and my employers have been a key part of my journey. The Level 3 builds on the core skills of the Level 2, bringing in management, budgeting, planning, organising and other technical skills that really test your knowledge of the industry."
"What's amazing is that I now support a team of other young greenkeepers embarking on their careers. My thoughts are now turning to Higher Education and I am considering entry onto the Foundation Degree or the new Course Manager Higher Apprenticeship that is in development. In the future, I aspire to develop my career at Alwoodley and hopefully be the Course Manager one day."
"My advice to other young people considering greenkeeping is simple. Talk to course managers and other young greenkeepers and get some experience. Do your research and try and find an opportunity that will allow you to develop with support and time to learn. Greenkeeping is more than a career, it's a vocation and I am immensely proud of my achievements so far. I would recommend apprenticeships as a great way for young people to enter the sector."
For more information on Apprenticeships or workbased training at Myerscough College please contact Employer Services on 01995 642255 or email employerenquiries@myerscough.ac.uk
by Dave Salmon
DSalmon@myerscough.ac.uk