National awards neigh problem for farriery apprentice Harriet
Published

Tuesday 22 Jan 2019
A Myerscough College farriery student has been recognised for the quality of her work on a national level during the industry's recent registration ceremony.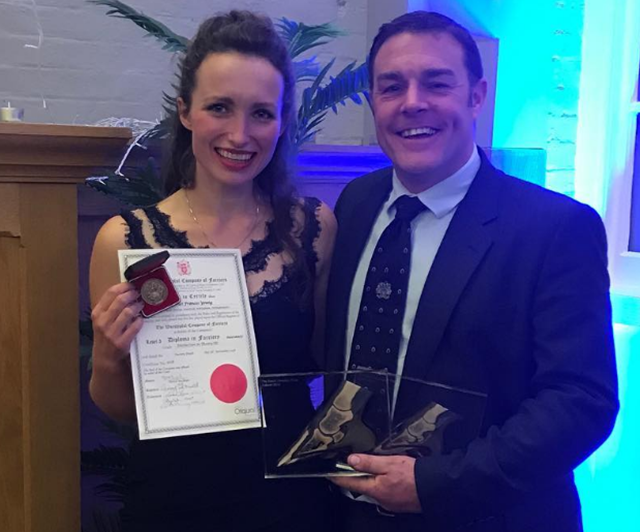 The Worshipful Company of Farriers and the Farriers Registration Council recently presented diplomas to newly qualified apprentices from across the country at a ceremony held at The Honourable Artillery Company, in London. In total, ten Myerscough students received their diplomas as part of the 'passing out' ceremony.
In addition, a handful of specially selected students were given extra prizes for outstanding performance during their course, with Myerscough College's Harriet Young picking up two awards. 25-year-old Harriet was named as having the Best Exam Practical and Best Theory Paper.
Harriet's was the only Distinction grade awarded, so the top theory award was confirmed as hers, but to achieve the practical as well was a surprise, having had four different employers and a serious injury during her training, having taken three months off in 2017 due to a broken arm.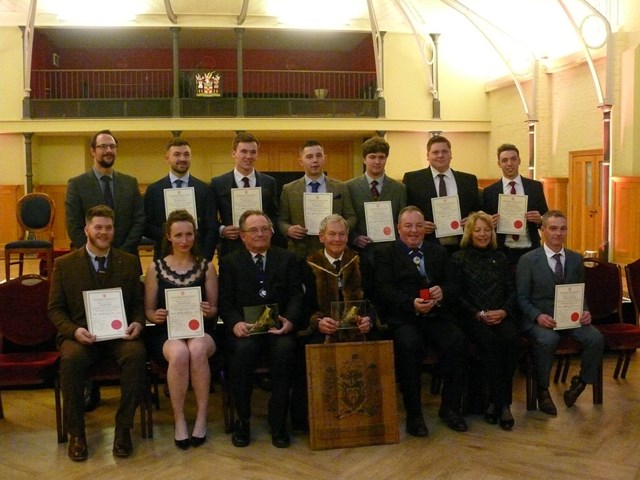 All the students had to go through a vigorous advanced training programme, taking more than four years to complete, with their final exams, which determined if they qualified or not, taking place at the end of last year.
Representatives from the Court of the Worshipful Company of Farriers, the Farriers Registration Council, the British Farriers and Blacksmiths Association, the Colleges, and the Company's Examinations Board were also present at the prestigious ceremony.
During her training with Myerscough, Harriet also made the British Apprentice Farrier Team during the combined team trials. By doing so, she became the first woman to make either team.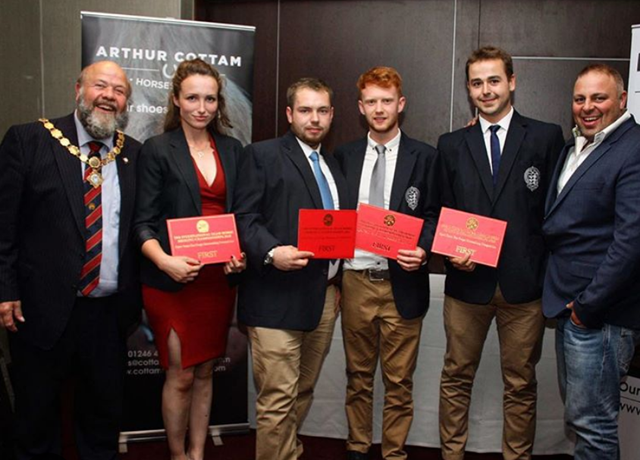 Lorraine Allan is Head of Equine, Farriery and Veterinary Nursing at Myerscough College and said: ''Myerscough Farriery did brilliantly well with Harriet two awards. This is a reflection of all the hard work our staff have put into all our students for which I thank them most sincerely.''
Harriet said: ''To get best theory award and the best practical award for my diploma is completely overwhelming. I'm absolutely ecstatic, and couldn't be happier!''
by Dave Salmon
DSalmon@myerscough.ac.uk
Back to news