Myerscough well represented at IOG Industry Awards 2018
Published

Monday 3 Sep 2018
Myerscough College is once again well represented at the 2018 IOG Industry Awards, with sportsturf learners past and present nominated in a number of categories.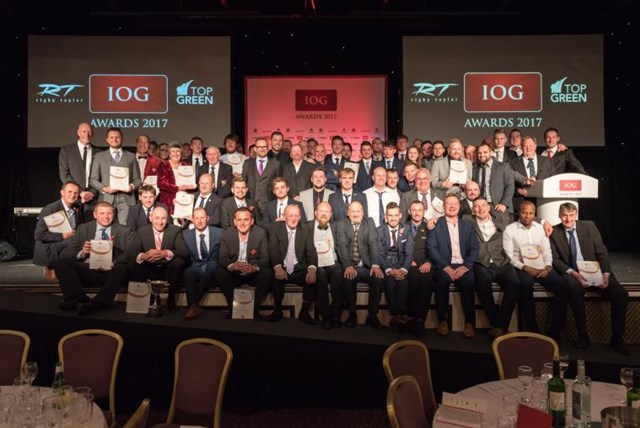 This year, celebrating their 10th anniversary, the awards acknowledge the passion, dedication and challenges faced by grounds staff, volunteers and professionals across all levels of sport.
Dan Sparks is nominated in the category of Rigby Taylor/Top Green Young Grounds Person of the Year. 26-year-old Dan, who is Head of Grounds at Bristol City's Ashton Gate stadium, completed a Level 3 apprenticeship in Work-based Horticulture (Sportsturf), and in addition to his role is studying a foundation degree in sportsturf with Myerscough College, online.
Jonathan Calderwood – who after studying with Myerscough in the 1990s has gone on to earn a reputation as one of the best groundsman in world football – is nominated for the International Ambassador of the Year Award. Jonathan is currently Head Groundsman at Paris Saint-Germain.
There are also nominations for Premier League clubs, Leicester City and Manchester City, two clubs with strong Myerscough sportsturf apprenticeship connections, including learners both past and present.  
IOG chief executive, Geoff Webb, said: "Once again we have enjoyed a bumper number of nominations for the awards, matching last year's record-breaking entry.
"The quality has really been exceptional – with the judges commenting that some of the applications have been the best they've seen in the awards' history – and a host of new nominees have come to the fore, too."
"We should applaud everyone who has reached the shortlist – and those who have been highly commended – in an annual event that attracts national and regional TV, radio, social media and press coverage, and acknowledges the efforts of our armies of grounds people who prepare playing surfaces at all levels of sport."
"The awards would not be possible without the generosity of our sponsors, and these companies and organisations have enabled the event to become a landmark occasion for the whole groundscare industry – especially this year as we celebrate a special anniversary."
Independent judging will now take place, and the winners will be announced Oscar-style at the IOG Industry Awards dinner by host Mark Saggers from talkSPORT radio at the Hilton Birmingham Metropole, on Wednesday 31st October – the evening of the opening day of the SALTEX exhibition at the NEC.
by Dave Salmon
DSalmon@myerscough.ac.uk