Myerscough welcome special American visitor
Published

Tuesday 30 Jan 2018
Myerscough College and University Centre has welcomed a special visitor, as John Beardmore flew in from the States this week, to showcase the benefits of gaining work experience overseas to students.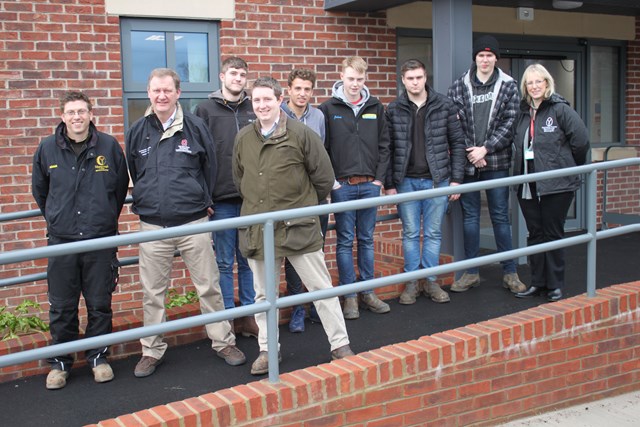 John Beardmore is Programme Co-ordinator for Ohio State University, overseeing an international exchange programme for agriculture. John grew up in Shropshire, and was heavily involved in farming from an early age, as well as being a participant himself in the mid-1990s. John has been with Ohio State University for twenty years and is responsible for all agricultural placements.
Myerscough has a long standing relationship with Ohio State University, in areas including agriculture and sportsturf, where students can spend up to a year undertaking paid work placements and gain invaluable, hands-on experience at leading facilities. There are initial costs to enter the programme as well as living expenses, but these are soon outweighed by the money earned during the internship.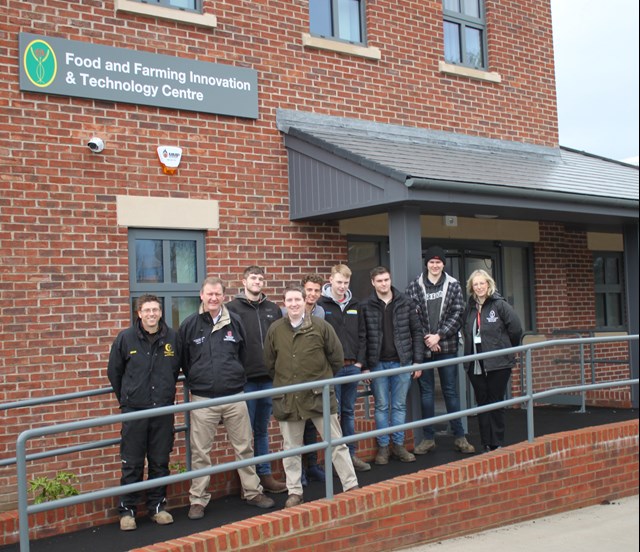 During his visit to Myerscough, John met with staff and students from the department, as well as enjoying a tour of the Engineering Centre, as well as the new Food and Farming Innovation & Technology Centre and Livestock Innovation Centre.
John said: ''The idea of the programme is to help add value to their CV. Students who go on the programme gain valuable experience that makes them far more employable when they enter the industry.''
''We've had a number of Myerscough students on the programme over the years and have already got two placed for this year, as well as one who has recently returned home.
''Farming has changed significantly in recent years. We've got some very forward thinking farmers in the programme. They get placed with a host depending which area of farming they want to explore. Some do harvesting, which is great for team building, while others go direct to farms and learn about planting and spraying technology and agronomy.
''Students usually come out in the spring, in time for planting season, and stay through harvesting until November.''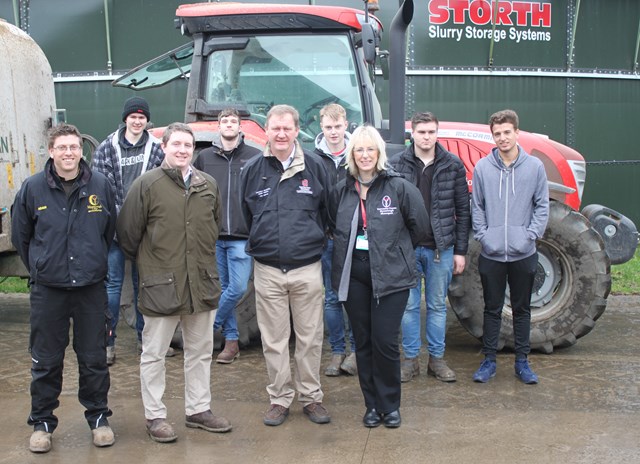 The photographs show John Beardmore with Adam Eckersley, Senior Lecturer in Agricultural Engineering; James Oddie, Director of Farming Innovations and Operations; Joyce Cotton, Assistant Head of Motorsport and Agricultural Engineering; and agricultural engineering students.
by Dave Salmon
DSalmon@myerscough.ac.uk