Myerscough welcome special Chinese visitors
Published

Thursday 27 Oct 2016
Myerscough College welcomed special visitors from China this week.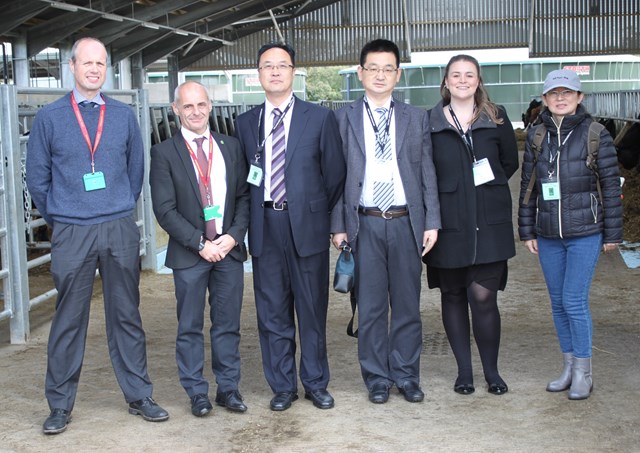 A delegation from the Hebei Academy of Social Sciences was given a tour of Myerscough's new Livestock Innovation Centre, at the College's Lodge Farm, as part of a visit to the UK.
The delegates, Cao Baogang, Deputy Dean and Executive Vice-President of Hebei Province Social Science Association; and Zhang Hongbo, Deputy Director of Science Research Department, visited Myerscough to learn more about, and to strengthen links between the two countries and to learn more about the collaborative work between the University of Central Lancashire and its partner colleges.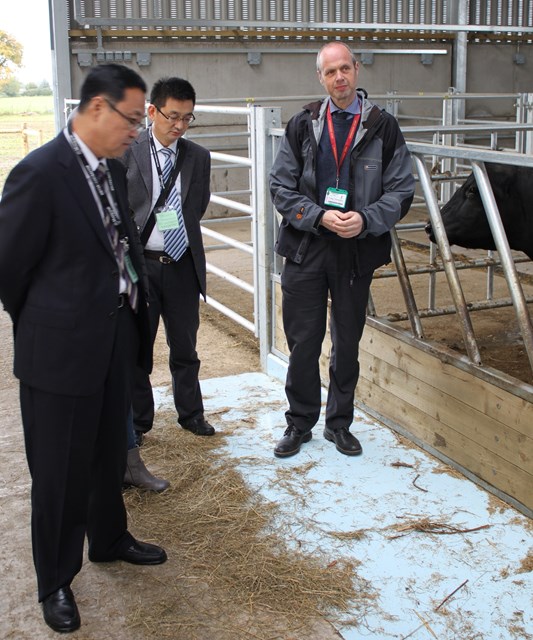 The delegates, who are both also members of the Hebei Provincial Government, met with Myerscough staff members including Mick Cottam, Assistant Principal Higher Education and Craig Thompson, Head of Agriculture. The party also included Sarah Johnston, UCLan's International Partnerships Project Manager and Ms Lixia Shen from the School of Language and Global Studies, who acted as an interpreter for the visit.
Myerscough College offer a number of university degree courses in agriculture, including the new MSc Integrated Crop Management which can be studied by distance learning. The courses are run in partnership with UCLan, with Myerscough being an Associate School of the university. The Livestock Innovation Centre is a sector-leading facility and will operate alongside a new FFIT (Food & Farming Innovation & Technology) Centre, a new facility of excellence for industry training.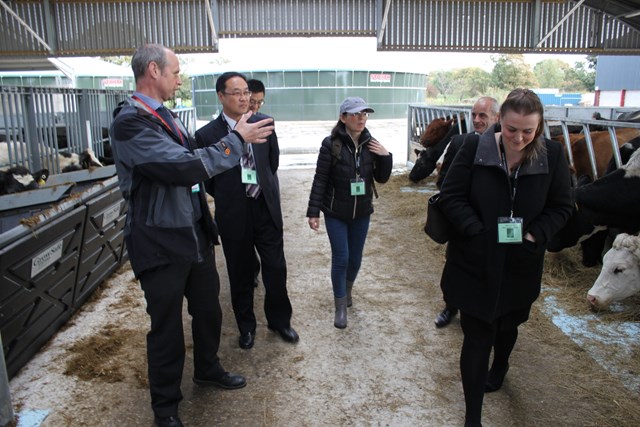 The Livestock Innovation Centre is already operational and provides new production facilities with embedded technology to promote precision farming practices. It is the technology within the livestock building that sets it apart from other buildings typically found on farms.
The Hebei Province is in Northern China and the Hebei Academy of Social Sciences is based in its capital city, Shijiazhuang. It's an institution responsible for social sciences research, theory teaching and activities organization. It's been running since the early 1980s.  
Craig Thompson said: ''It was a pleasure to meet Cao Baogang and Zhang Hongbo and show them our new Livestock Innovation Centre and to compare and contrast agriculture in the UK and in China.
''The visit has provided a great opportunity to develop links and explore areas of interest in which we might be able to work together in the future.''
Share this article
by Dave Salmon
DSalmon@myerscough.ac.uk
Back to news