Myerscough tutor forges ahead as Olympic farrier
Published

Friday 2 Sep 2016
A member of the Myerscough College farriery department has been working as part of the team at the Olympic Equestrian Centre in Rio.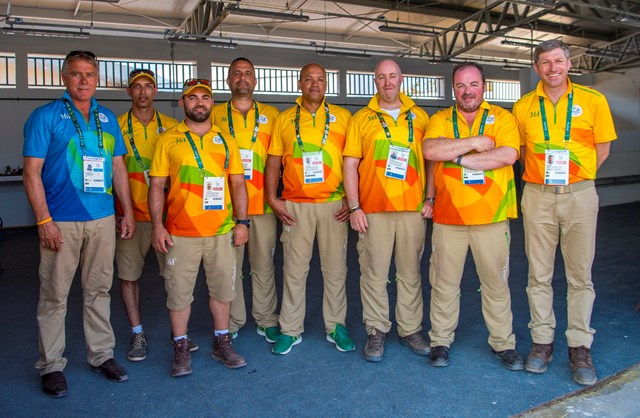 Craig D'Arcy was chosen as part of a five man British team that flew out for the games, working round-the-clock during the equestrian events at the centre in Deodoro, alongside a team of thirteen Brazilian farriers.
48-year-old Craig's role at Myerscough College is as a Farriery Apprentice Placement Officer, ensuring that all training, welfare and health & safety is being implemented by the Approved Training Farriers used by Myerscough for the college's current learners. Craig is also the owner and Managing Director of Red Rose Farriers, based in Blackburn.
The British farriers duties included implementing the legacy program of the London OIympics in 2012, meaning taking part in daily lectures and one-on-one training sessions, allowing the less-experienced Brazilian farriers to add to their knowledge bank, particularly about remedial shoeing, as well as being involved in discussions about changes within the industry and the ever increasing demands put on a modern horseshoe and the farriers that make them.
Craig said: ''We've worked in the Olympic equestrian village throughout the eventing, showjumping and dressage events and also during exercises and preparation. The Olympic committee insist that all rings always have a farrier and two vets present ready to assist at any point.
''It's amazing how the volunteers turn everything round each day for each discipline. The Olympics could not run without these men and women who have not all come from all over Rio but the World.
''It's been great to talk to lots of interesting people about their time at the Olympics.
''Brazilian and UK farriers have been working together to ensure the upmost in hoofcare at the Rio Olympics for our equine friends.''
by Dave Salmon
DSalmon@myerscough.ac.uk