Myerscough strengthens Colombian football links
Published

Monday 24 Jul 2017
A link between Myerscough College football and Colombia continues to flourish.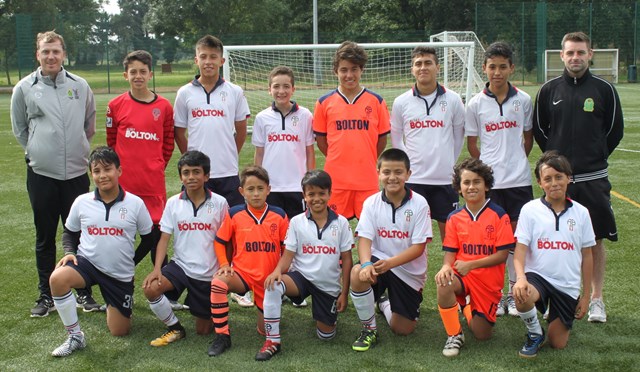 Myerscough has welcomed a group of 15 from South America as part of a growing partnership with the country that's been developed over the last few years. So far, five Colombian students have come to successfully study with the College, and it's hoped that more will follow in future years.
The group, ranging in age from 9-16 years old, have been based at Myerscough on a two week taster. The club they're all part of is called Alset Bolton, and is based in Bogota.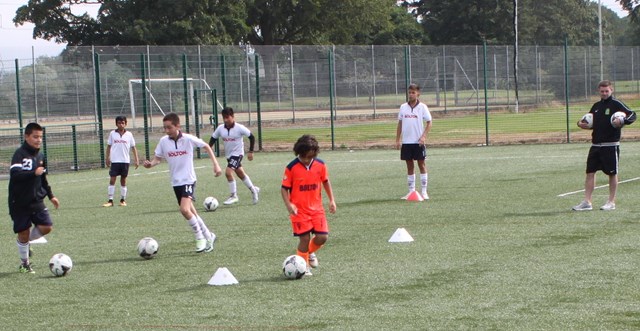 Andy Collins is a Senior Lecturer in Sport at Myerscough College and said: ''I have been over to Colombia for the past four years, creating an excellent link.  
''Over the last couple of years we've had five students from Colombia progress through full time courses, and hopefully some of the older ones will want to come and join us as we continue to develop the link.
''There's no similar course or even football coaching qualifications available in South America, so I've been over there giving them coach education and developing the link further. To study and play in the UK is a lifelong aim for some of these kids.  
''We've already seen results too from the students that have already come through at Myerscough. One has continued his studies in America, and two others are going to Spain, so we're giving them a pathway. The qualifications we offer are very highly regarded in Colombia.''
The Colombian group have been staying in Halls of Residence at Myerscough College's Bilsborrow centre, while training and studying with Myerscough tutors and experiencing life on campus. They've also had the opportunity to train with the Academy at Preston North End and visit Premier League stadiums including Anfield.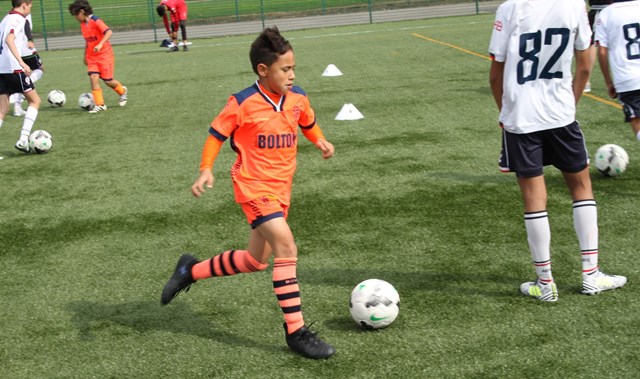 Alset Bolton was launched in Bogotá in July 2013 by Malcolm Griffiths. Malcolm originally worked in Chile representing professional players. After returning to the UK Bolton Wanderers FC approached Malcolm about developing ties in South America. It was clear there was a demand for a youth club in Colombia under English management to be set up and the club was born. There are now several hundred junior players involved, with regular trips to England organised, where various age groups come and play in organised tournaments.
Malcolm says: ''Andy (Collins) came across initially to do a camp with us and while he was in Colombia he told us all about Myerscough College and the courses and it grew from there. We were pleased with the facilities on offer and the cost of sending students across, compared to other options.
''It's been an easy process so far and hopefully we can expand in future years not just in football study programmes, but to all the courses offered by Myerscough.
''We thought this year would be a good time to bring a mixed group across. They train in the morning on and study in the afternoon. They're also learning English quickly. It's gone really well so far. The content of the Myerscough programme is great. The big attraction is the UK and the English culture. They have a great respect for everything British.''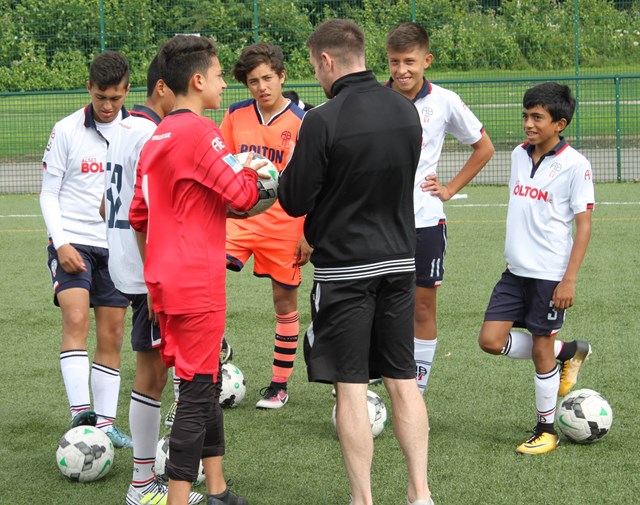 The photographs show the Colombian group training at Myerscough College, with tutors Andy Collins and Rob Henry.
Share this article
by Dave Salmon
DSalmon@myerscough.ac.uk
Back to news