Myerscough named in top providers by The Cricketer magazine
Published

Thursday 22 Nov 2018
Myerscough College's cricket study programme at Emirates Old Trafford has been named among the best in the country by The Cricketer magazine.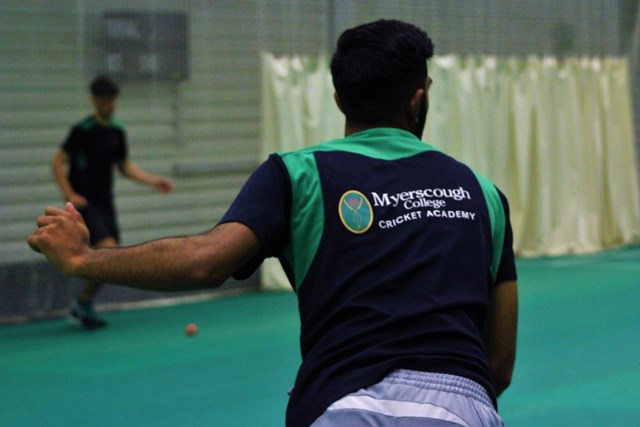 The Cricketer has published its Good Schools Guide 2019, featuring its top 100 schools and providers, following an exhaustive process which saw more than 350 institutions submit entries to be included in the guide. All entries were judged against an extensive set of criteria, with all the chosen institutions having outstanding facilities, fixture programmes and coaching.
Students at Old Trafford enrol on a Level 3 programme in Cricket Studies, based at Lancashire County Cricket Club. As well as academic study and training, as part of their course they enjoy up to 35 fixtures per year, including an overseas tour to South Africa, and a number of notable fixtures for a First XI, Second XI and representative XI. It's hoped to introduce a Third XI for 2019 to deal with an increase in student numbers. The programme has also supported a number of females through study, who have successfully integrated into the course.
Coach, Brett Pelser leads on the majority of the coaching provision for Old Trafford students. He is a former first class cricketer from South Africa, representing both North West and Lions. Meanwhile lecturer Dan Atkinson is the Programme Leader for the course, and also coaches and organises fixtures.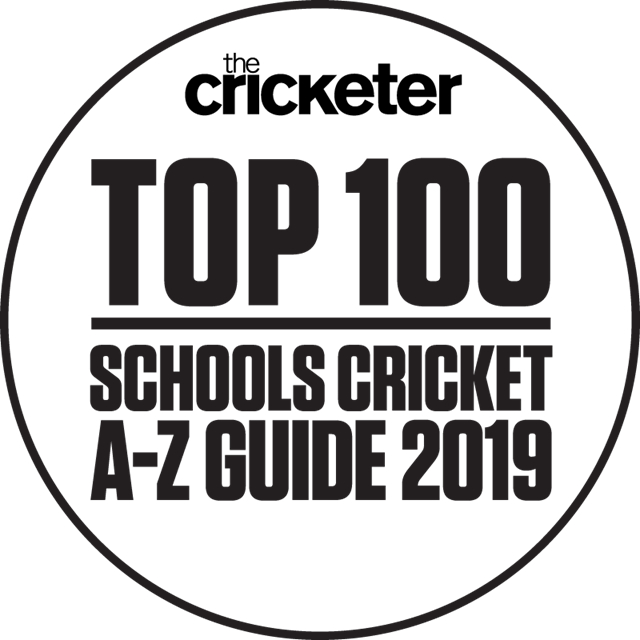 Dan said: ''Our centre at Lancashire County Cricket club has grown massively, particularly in the last four years, from student numbers of only eleven to over fifty students enrolled for September 2018. This has meant that the cricket has grown tremendously in that time from three fixtures to now over thirty competitive fixtures. We are able to attract students from all over the country who wish to combine their college education with a High Performance Cricket Programme.
''We are currently busy expanding our programme as we prepare to take increasing numbers of students, meaning that we are taking on more teaching staff, coaching staff and support staff. We are also busily engaging with more and more local clubs and schools within the local area as we play more and more fixtures and use more grounds to host our games.
''We travelled to Potchefstroom in South Africa in March 2017 for a ten day pre-season tour, playing against North West, North West University and a local school. This is something that we are hoping to do every year as it was an amazing opportunity for our students.
''We have a very small and experienced staff and the environment is incredibly supportive, allowing our students to flourish both academically and on the cricket pitch. We have had incredible success with a limited budget whilst offering education and cricket free of charge to the student.''
The Cricketer magazine editor, Simon Hughes, commented: "This guide serves as a tribute to all those teachers and coaches out there who are nurturing the talents of future club, county and international cricketers.
''I have been lucky enough to visit a number of school matches this summer, and am pleased to note that the standard of cricket, coaching facilities and enthusiasm for the game has been as high as I can recall.
"The competition to be included was fierce and plans are already in place to provide more in-depth coverage of schools' cricket next summer.
"Congratulations to all included and please keep up the good work."
Myerscough also offers provision at the main Preston campus, with further and higher education study programmes in Cricket Studies (Level 3) and Cricket Coaching and Performance (Foundation Degree)
To find out more about study for 2019, CLICK HERE
by Dave Salmon
DSalmon@myerscough.ac.uk
Back to news