Myerscough landscape learner named in WorldSkills UK squad
Published

Monday 20 Nov 2017
A Myerscough College apprentice has been named in WorldSkills UK's official squad, and could be set to compete against the world's best young landscapers at a global event in Russia.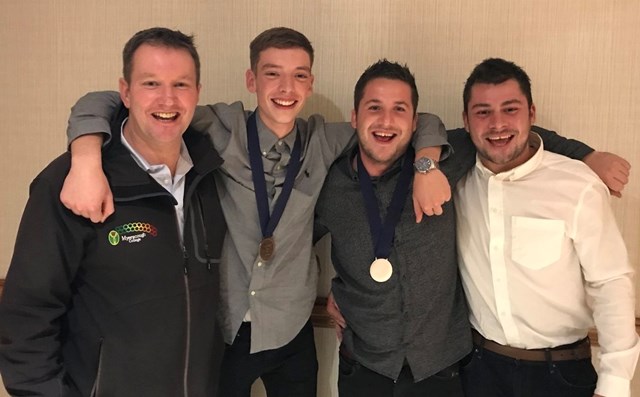 Sam Taylor will now aim to represent Team UK at the prestigious WorldSkills Kazan in 2019, and he will undertake an intensive two year training and selection process with the hope of earning a place in the prestigious Team UK for the event. The WorldSkills Competition occurs every two years and is the biggest vocational education and skills excellence event in the world. It's known as the 'skills Olympics'.
Sam was announced as having made the initial Team UK squad at the closing ceremony for the annual Skills Show in Birmingham at the weekend, where he was competing with two other Myerscough College learners in the final of the 2017 Association of Professional Landscapers (APL) WorldSkills Landscape Gardening Competition.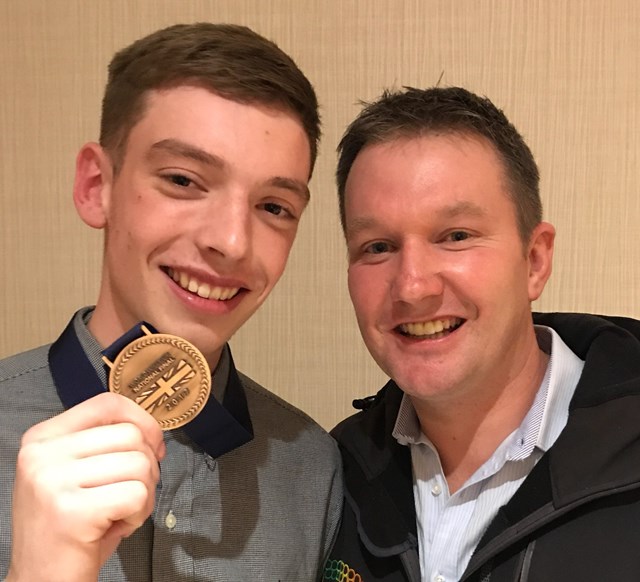 It was a highly successful night for Myerscough with 17-year-old Sam awarded the bronze medal in the final, and fellow Myerscough learner, 25-year-old Daniel McGeoghegan getting silver. 24-year-old Ryan Bell was Highly Commended for his work. All three learners have been undertaking their Intermediate Apprenticeship in Work-based Horticulture – Landscaping - with Myerscough College, with Daniel and Ryan at the Patio & Paving Centre in Northumberland, and Sam at Garden TLC, based in Oldham.
The WorldSkills UK final saw the eight finalists to build all elements of a garden, with some extra complexity added to the design, with the entrants having 16 hours over a three day period to complete the build project. More than 80,000 people attended the Skills Show over the three days.
Dr Neil Bentley, Chief Executive of WorldSkills UK, said: "The competition was fierce and the standards very high. All the finalists have done brilliantly well just to get this far. All their hard work and dedication has been rewarded and we at WorldSkills UK salute you."
Nick Atkinson, Myerscough College's Assistant Head of Apprenticeships and Skills, said: "It was a great honour for Myerscough to have three learners in such a prestigious competition and we are delighted Ryan, Daniel and Sam have all represented the College extremely well.''
by Dave Salmon
DSalmon@myerscough.ac.uk