Myerscough floristry tutor recognised with teaching award
Published

Wednesday 25 Jan 2017
A Myerscough College floristry tutor has been recognised with a special teaching award – voted for by her students.
HE tutor, Sam Cook, has been presented with a 'We Heart U' award – a student lead teaching awards scheme organised by Myerscough, in association with our higher education partner, UCLan. Nominations for the awards are open throughout the year and give students the chance to publically recognise members of teaching or support staff who have gone beyond the call of duty.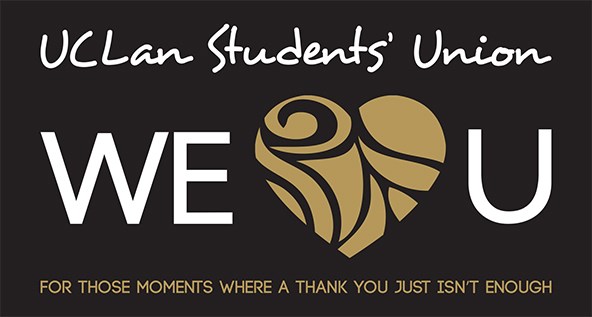 Hannah Mason, UCLan Student Union Media Officer, was on hand to present Sam with her award as part of a surprise presentation. She said: ''Sam goes above and beyond to help her students. Her nomination describes her as outstanding, enthusiastic and passionate.
''One student even said they didn't think they could continue their studies if it wasn't for her. She's always contactable and drives her students to be the best they can be. Sam is a credit to Myerscough College.''
The photograph shows Sam receiving her award from Hannah Mason from UCLan, along with Myerscough staff members, Mick Cottam, Assistant Principal Higher Education; Jean Bird, HR Director; Lorna Howard, Quality Development Coordinator; Andy Taaffe, Head of Greenspace & Creative Studies; and Alison Robinson, Vice Principal.
Students can nominate staff members anytime for a We Heart U Award and find out more by clicking here: https://www.uclansu.co.uk/weheartu
For further information about the range of floristry courses available to study at Myerscough, click here: http://www.myerscough.ac.uk/courses/floral-design/
Share this article
by Dave Salmon
DSalmon@myerscough.ac.uk
Back to news