Myerscough debut motorcycle season on track with double championship win
Published

Monday 17 Sep 2018
A motorcycle ridden by a Myerscough College motorsport lecturer and serviced by students has raced to two titles in a superb debut season.
Ryan Garside secured two Aintree Motorcycle Racing Club championship titles – the Steel Frame and the Pre-Injection 600. The Aintree Motorcycle Racing Club has been racing for more than sixty years at Aintree Racecourse in Liverpool, with the popular annual championships contested over five meetings between May and September.
Motorsport lecturer Ryan, recruited the help of his Level 2 and 3 students for the competitions as part of their enrichment programme, where Myerscough offers motorsport learners unique experiences at a number of major events both in the UK and overseas.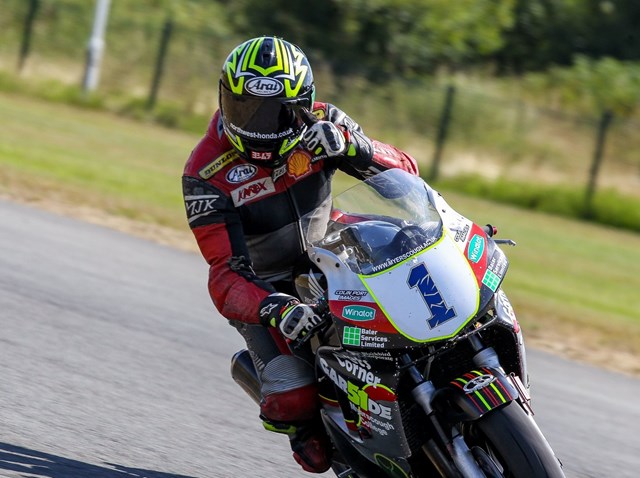 The season began with an eventful trip to Oulton Park back in April, to compete in the Thundersport GB championship, with the aim of learning a new track and trying out the new 'Student Race Team'.
Ryan takes up the story of how the season unfolded: ''The engine I'd used throughout the previous 2017 season spectacularly failed, but cue our heroic students, who swapped the engine to a standard spare, and somehow we managed to come away from Oulton with a fantastic first and third place from the event.''
''We then went to Aintree, with the original plan of doing a meeting or two, but things went really well and we came away from the first round leading the Pre-Injection 600 championship and second in the Steel Frame 600 championship.
''As the Aintree season went on, we found ourselves leading both championships so it made sense that we see out the season, especially as I was chasing both titles for the second year running!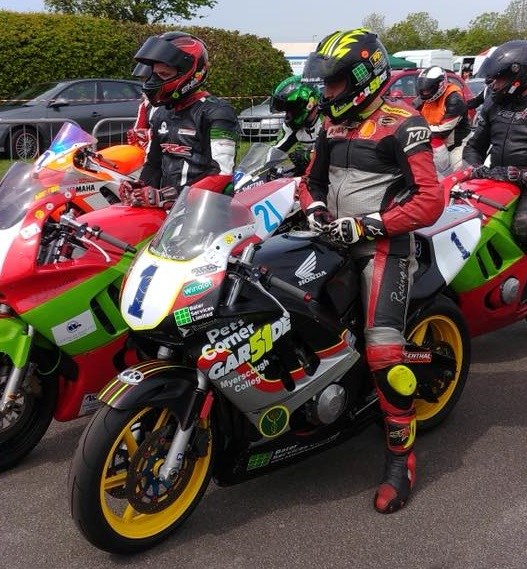 ''After four rounds, I was leading the Steel Frame class quite comfortably, but the Pre-Injection title chase was tight, with only a handful of points between me and my title rival. So, between the penultimate and final round of the season, the engine on the bike was removed, serviced and improved.
''The hard work was worth it as I set a new personal best lap time, and started the  
final from the front row, finishing first and taking the title.
''The Steel Frame class wasn't quite as straight forward, as there were was a collision at the start of the race, meaning the students had to undertake some emergency repairs. I took second in the first race, but the meeting was abandoned before the final due to a number of accidents throughout the day. This meant I finished top of the standings and took both championships.
''A huge thanks to all students who were involved throughout the year. You have all done us proud!''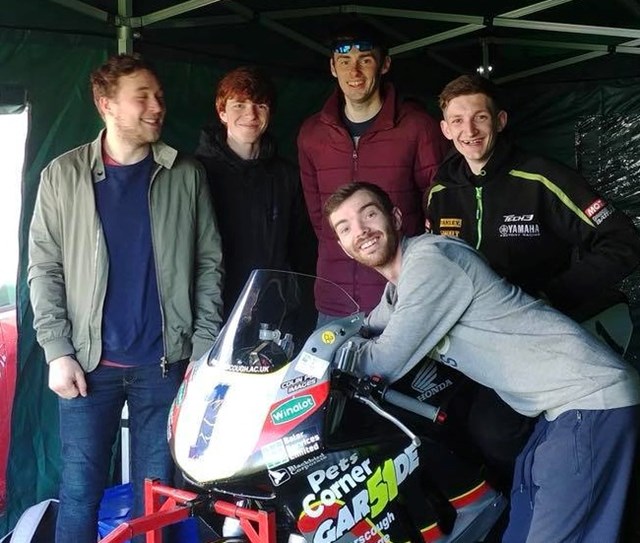 Learners undertake their motorcycle study programme at Myerscough's new Motorcycle Centre at the College's main Bilsborrow campus, on courses designed to give students skills and knowledge in diagnosing and repairing any type of motorcycles, as part of a tailored course incorporating motorsport activities and resources to provide progression into the motorsports industry.
For more details about the range of motorsport study programmes available at Myerscough College and University Centre, CLICK HERE
Share this article
by Dave Salmon
DSalmon@myerscough.ac.uk
Back to news