Myerscough Cricket Preston beat the MCC!
Published

Thursday 18 May 2017
Myerscough cricket students from the College's Preston centre are celebrating a remarkable victory after defeating a strong Marylebone Cricket Club (MCC) at St Annes Cricket Club.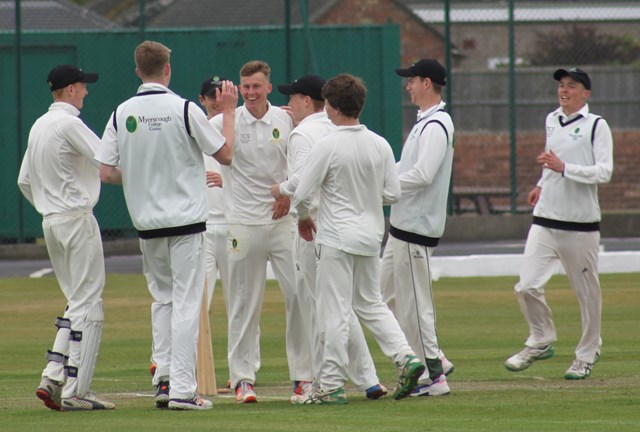 Batting first, the Lord's-based team posted a respectable score of 200, with T. Drummond top scoring with 61 and MCC captain C. Holt scoring 58 not out. Myerscough bowlers spread their workload and posted some economical figures against a strong batting line-up, Jack Saunders leading the way with 3/43 from 14 overs, 2 wickets to Alex Moor and one apiece to Ed Moulton and Alex Mason. A strong fielding performance by Myerscough made scoring difficult for the MCC batters.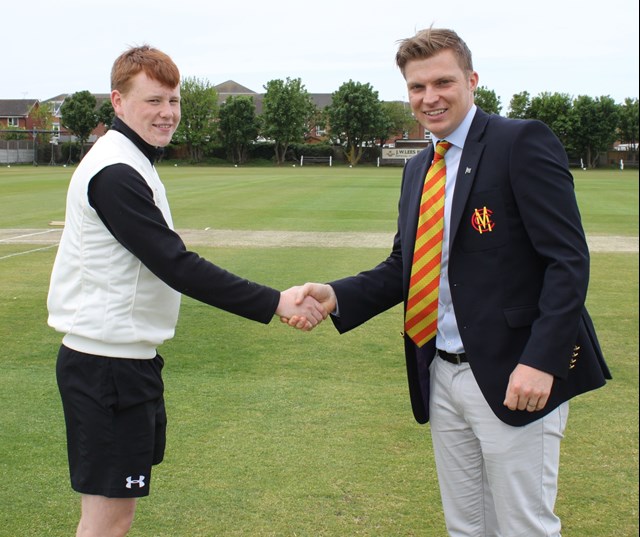 In reply, Myerscough started with a flourish, batting positively and looking to put their stamp on the innings early. Jacob Wright and Zach Christie kept the scoreboard moving at a run a ball before Christie was dismissed soon after the break for a well-compiled 32. Wright continued to absorb the pressure of the situation and stuck to a simple game plan through the middle overs. Robbie Sumner joined him at the crease at a tense time with 62 runs to win. Wright was removed soon after for a 'Man of the Match' 75, leaving Sumner to take the lead and push Myerscough towards victory. With contributions from others, Sumner was able to see us home with 27 not out, ending the match with a fine drive over the bowler's head for the winning boundary.
This marked the first time a Myerscough team has defeated the MCC in what is a yearly fixture.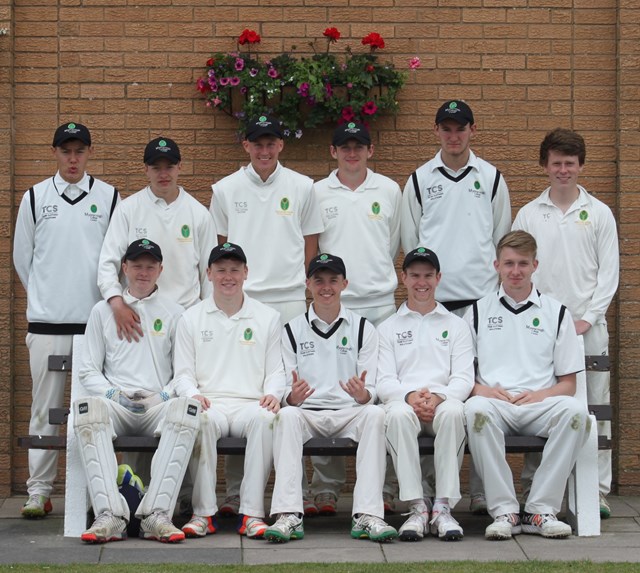 After the match, Myerscough Head Coach, Liam Castellas, said: "It's always going to be a difficult task coming up against the might of the MCC and playing such opposition can be intimidating at times.
''Credit to our lads for owning the moment and executing their game plans so well. Our student-athletes have put in a tremendous amount of work and their improvements as individuals and squad wide was there to see.
''They've learned a lot over their time here. This was a complete performance with bat, ball and field, and as coaches will be looking to make performing at their peak a habit for our players.''
You can see the scorecards from the game and view highlights by clicking here:  https://www.crichq.com/matches/517792
Myerscough Cricket Preston play prestigious fixtures each season in addition to their training and academic programmes. For more information please visit: http://www.myerscough.ac.uk/courses/cricket/
Share this article
by Dave Salmon
DSalmon@myerscough.ac.uk
Back to news