Myerscough College sportsturf learners shortlisted for national awards
Published

Tuesday 20 Sep 2016
Four Myerscough College learners have been announced as finalists for the prestigious Institute of Groundsmanship (IOG) Industry Awards 2016.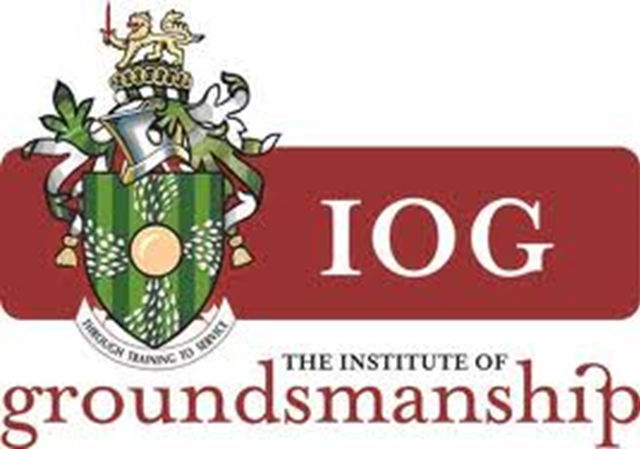 Apprentices Katie Croft and Daniel Bradley and degree student Elliot Wilson have all been nominated for the Toro Most Promising Sports Turf Student of the Year. Katie works as part of the grounds team at Manchester City Football Club, while Elliot graduated from Myerscough this summer with a first class BSc (Hons) in Sportsturf Science and has recently entered the industry as a consultant. Daniel is currently an intermediate apprentice and was another recruited by the College's Employer Services team.
Now in its eighth year, the awards acknowledge the high standards achieved by volunteer and professional grounds teams as well as individuals at facilities ranging from grassroots to professional stadia level, plus contractors within the industry.
Lee Price, Employer Services Manager at Myerscough College said: "This is fantastic news for the College and we wish both Katie and Elliot the best of luck in the final."
Katie said: ''I'm honoured to be a finalist for the Most Promising Sports Turf Student of the Year. I'm really looking forward to Saltex and the awards!
''I love the team I work with, they're the best guys ever.''
In addition another former Myerscough College learner, James Wood, is nominated in the category of Young Groundsman of the Year. James completed a BTEC in Sportsturf before joining Manchester City.
IOG Chief Exec, Geoff Webb, said: "This year's entries broke all records with more entries per category than any previous year. The judges, all of whom are groundsmen, were particularly impressed with the quality of submissions. Indeed, each year the quality of applications improves.
"Anyone nominated should be recognised regardless of whether they make the final stage. It just shows the range and dedication of those working at both professional and volunteer level, day in and day out. The awards cover a diverse range of categories where quality truly shines through."
The awards' judging process recognises achievement, innovation and fresh thinking as well as examples of best practice from the leaders in the world of groundsmanship.
The winners will be announced Oscar-style at the IOG Industry Awards dinner by host Mark Saggers from talkSPORT radio at the National Conference Centre, within the National Motorcycle Museum, on Wednesday, 2nd November – the evening of the opening day of the annual SALTEX exhibition.
At last year's awards, two Myerscough College learners were recognised, as Ryan Powell and Ron Mason were both named as winners in the Young Groundsman of the Year and Horse Racing Grounds Team of the Year categories respectively.
by Dave Salmon
DSalmon@myerscough.ac.uk