Myerscough College open fish farm
Published

Thursday 18 Feb 2016
Myerscough College has been granted official permission to operate a fish farm.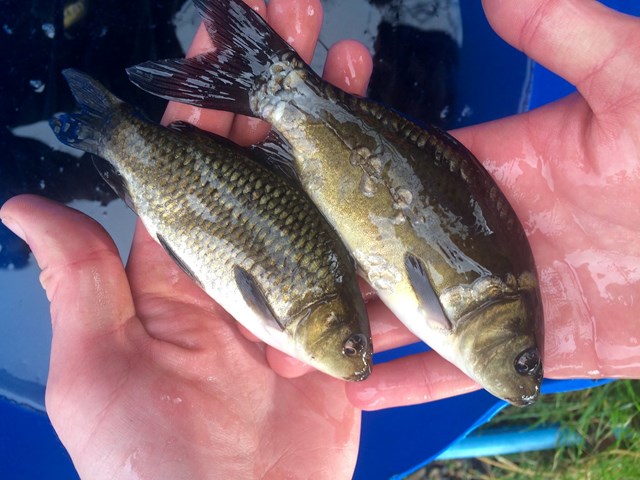 The authorisation from DEFRA means the College can run an Aquaculture Production Business and start selling fish immediately.
As part of the operation, Myerscough will now be inspected twice a year by a specialist fish health inspector, who will assess things such as effective biosecurity, and the prevention of aquatic disease transmission, as well as the ability to adhere to specific resource management conditions and high livestock welfare standards.
There will be 'biosecurity zones' set up in key areas of the campus around pond areas, with disinfectant foot dips and hand sanitising stations installed.
Dan Hulme, Fish Management course tutor at Myerscough College, said: ''This is fantastic news for Myerscough College and further strengthens the credibility of our course delivery.
''The fisheries students will undertake daily maintenance duties on the fish farm and ultimately gain essential skills linked to employability, sustainability and income generation.
''We'll be selling a range of one-summer old carp. These fish are truly stunning and have been hatched and reared by Myerscough fisheries students since June last year.''
Myerscough College Principal, Ann Turner, said: ''This is a real step forward for the Myerscough Fish Management team and shows our commitment to being industry standard and teaching students to be employment ready.''
College staff will need to see an Environment Agency site permit from customers wishing to stock the fish into a fishery. Initially the fish are available on a collection only basis from Myerscough's main Bilsborrow campus.
For more details about the farm you can contact Dan by emailing: dhulme@myerscough.ac.uk
by Dave Salmon
DSalmon@myerscough.ac.uk
Back to news